Steakhouse Family Dinner
♠ Strip steak roast — 4 pounds, tied.  Liberally salted, peppered and garlic powdered.  Rubbed in a bit of oil, seared on stovetop and finished to 125º in hot oven.   Fresh herbs crisped in drippings….
♣ Mushrooms — olive oil, S&P, Herbs de Provence.  Roasted very well.
♥ Spinach — butter/olive oil.  S&P and a few turns of nutmeg, simmered on stovetop.  Add chicken stock if it starts to dry out before service.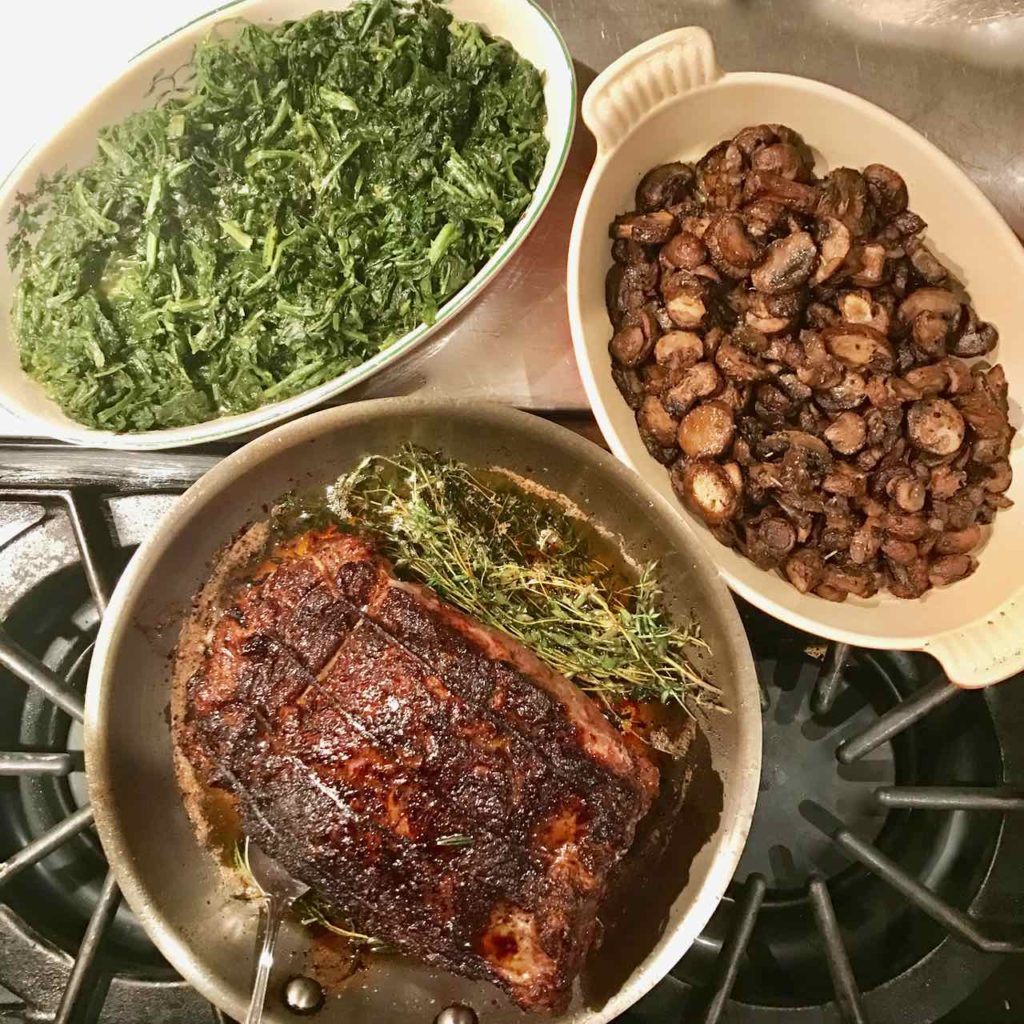 ♦ And the starch — Hasselback potatoes.  Thin sliced most of the way through.  Rubbed with butter and olive oil, generous sprinkling of kosher salt.  Roast for an hour, basting with more butter a few times.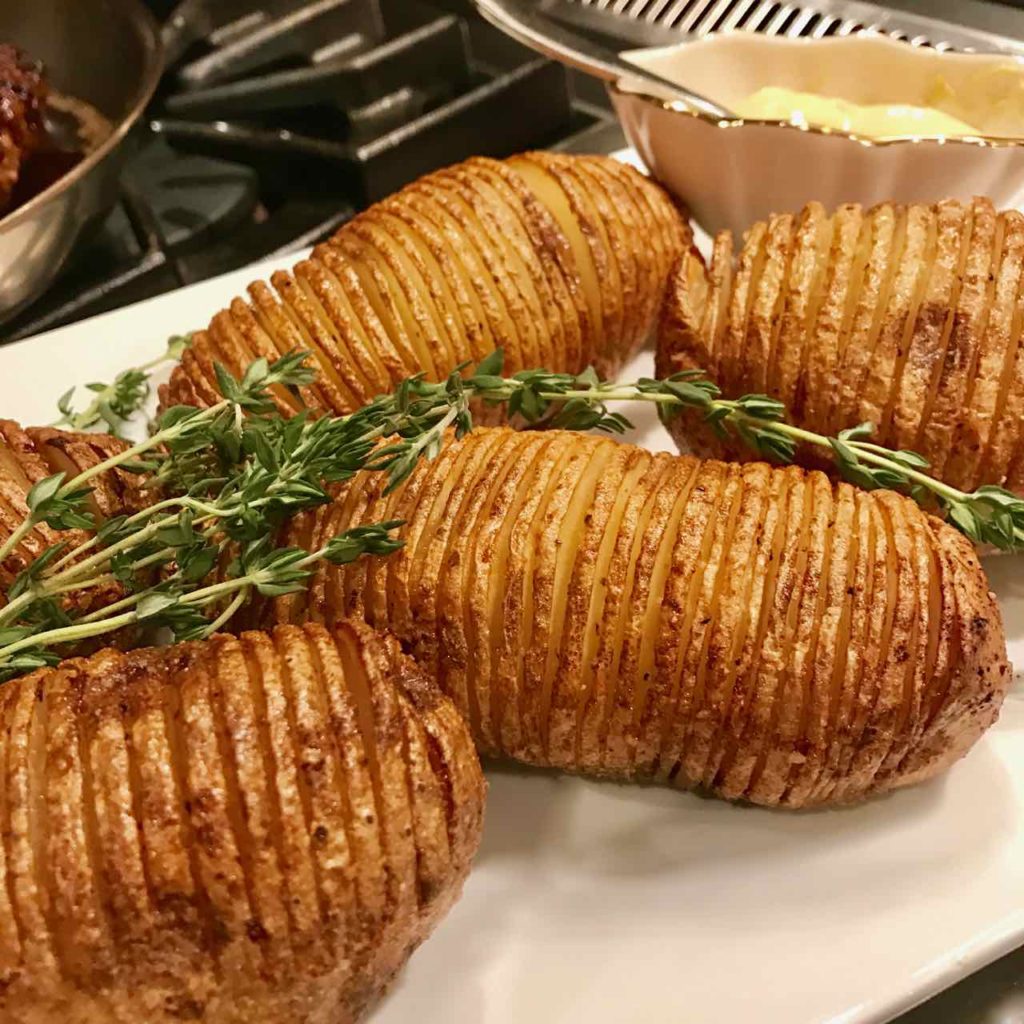 Happy new year!
Hey Brûlée
Here's a dessert classic for your holiday week…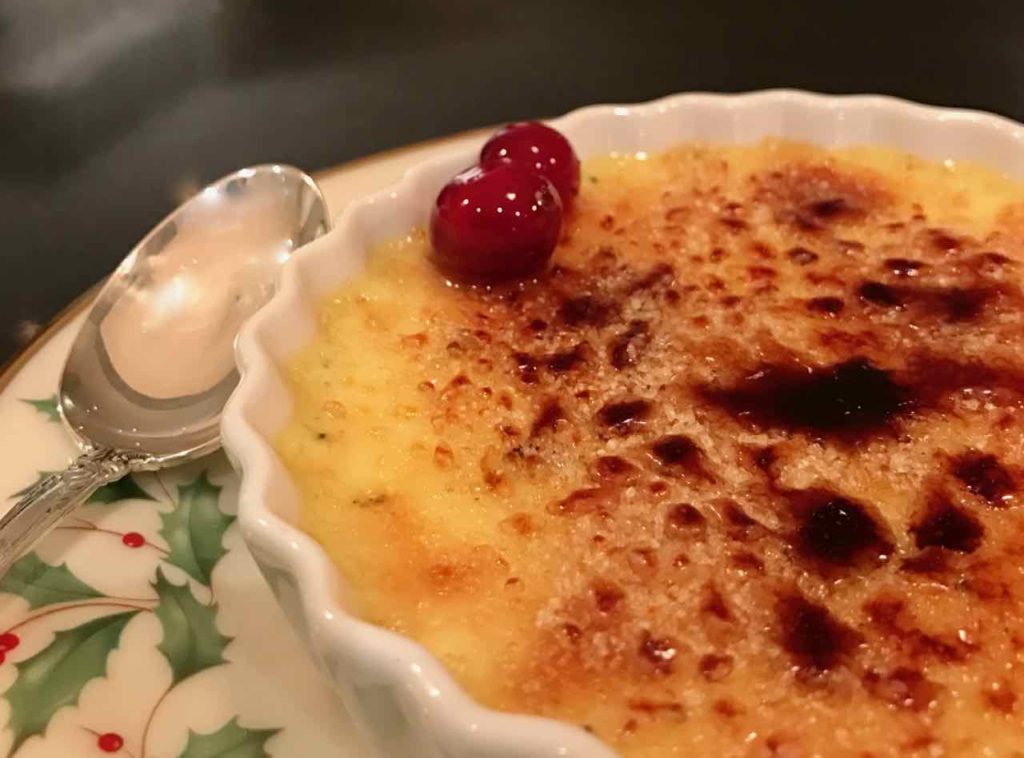 7 egg yolks, mixed with 2/3 C sugar, whipped up until lightened — "blanchir"
3 C heavy cream
1 C whole milk
Scrape in 1 vanilla bean, throw in scraped pods
Mix up with a whisk, let sit for a while, overnight if you can wait
Remove pods, pour mixture into 6-8 custard or brûlée dishes
Onto cookie sheet, into 350º oven, add water into the cookie sheet
50-60 minutes until just set, remove and let cool
When ready for service, torch some turbinado sugar on top – click here to see short vid
Garnish with something colorful – here some candied cranberries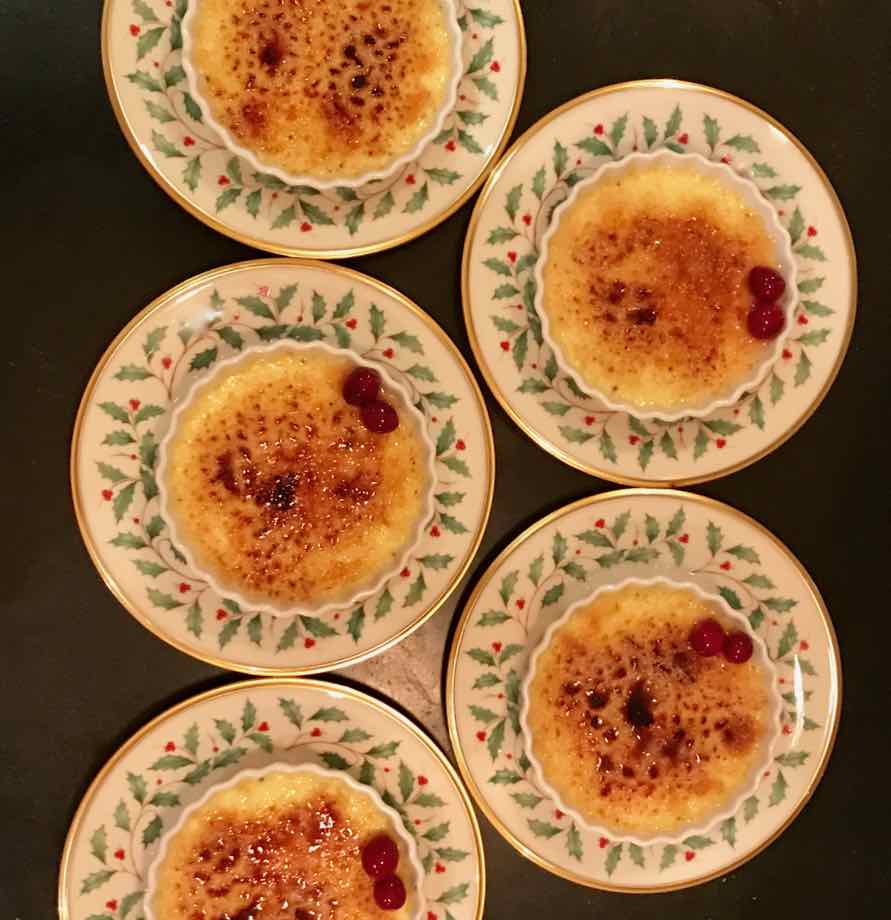 Happy holidays!
Tater Tot Love
Make the 1980's middle school cafeteria your dinner party….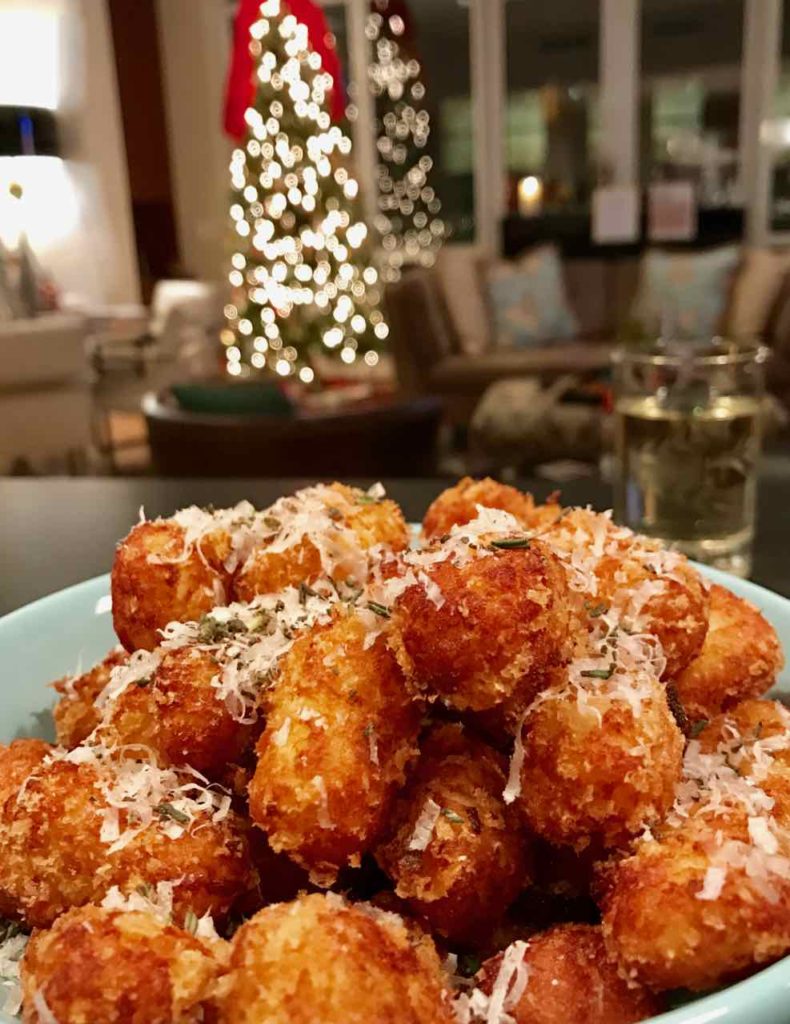 Leftover mashed from T-Day.  Beat up with a few eggs, S&P and a whole lot of grated parm.  A spoonful or so flour.   Roll into tot-shape, you know the one.   Toss in some breadcrumbs, chill for a bit in the fridge.  Then into 350º lard — LARD I TELL YOU!  Evacuate when nicely browned and crisp. Throw on some parm and chopped fresh rosemary, serve with a nice Sriracha mayo or ketchup.