Lamb Racks with Gruyere Soufflé and Haricots Verts
A lick of French for a Sunday Winter's eve.   And yes the tree is coming down soon.  We  rock our honky tonk, but the lights won't be up in July.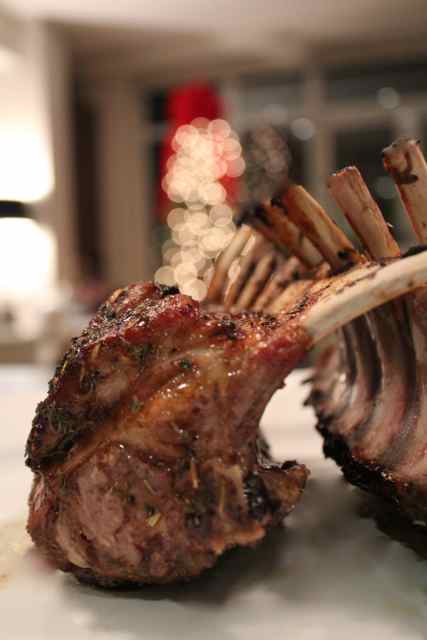 Lamb racks, rubbed in a bit of oil.  Cracked pepper, sea salt, Herbs de Provence.  Screaming hot pan, sear bones up 4 mins.  Flip, into 425º oven for 8 mins or so until internal temp is 125º.   Let rest.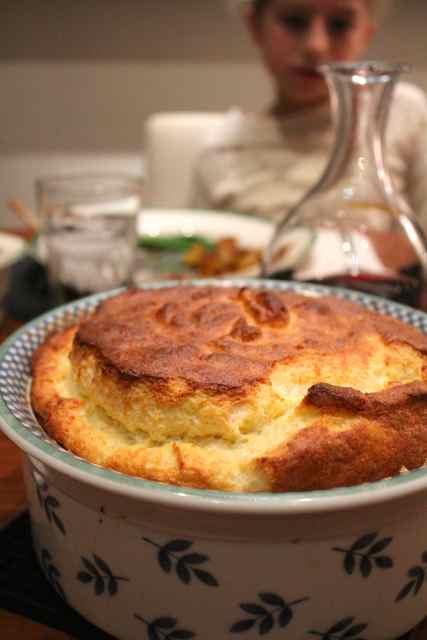 Gruyere Soufflé – tried and true recipe from Alton Brown here.  I substituted Gruyere for the cheddar.   Remember to serve this right out of the oven, otherwise will start to collapse on you.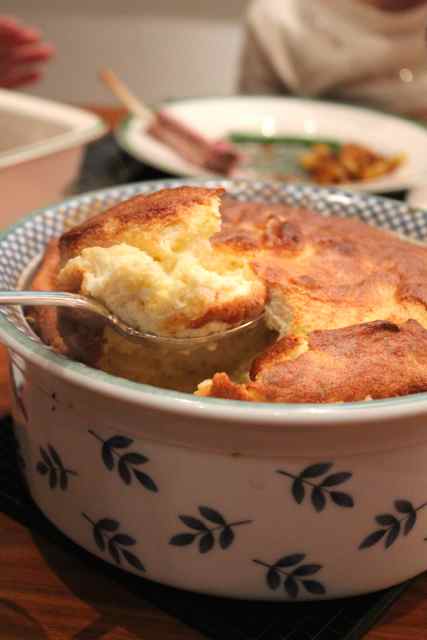 Served with Haricots Verts – quickly steamed and tossed in butter.  Un bon repas!
Frisée aux Lardons a/k/a Bacon and Egg Salad
Here's a New Year's Day brunch for you.  Soft poached eggs, bacon lardons and toasted brioche croutons.  Over bitter greens tossed with fresh chopped herbs and lightly dressed in a shallot, red wine and bacon-fat vinaigrette…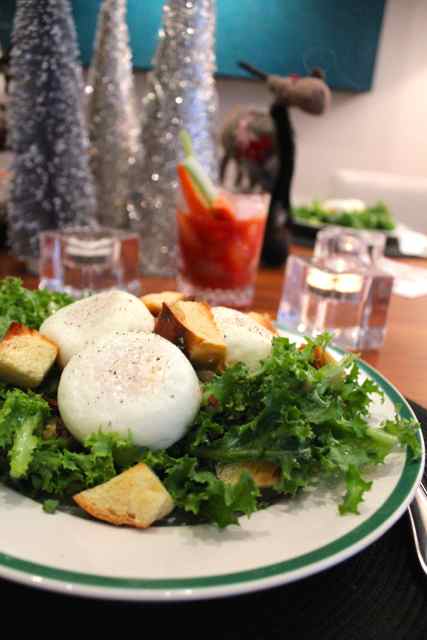 This is a knock-off from Balthazar's fantastic version.  Frisée for whatever reason was notoriously absent from NYC these last few weeks.  So I went with chicory, which worked just fine.   For the fresh herbs in the salad, tarragon and chives.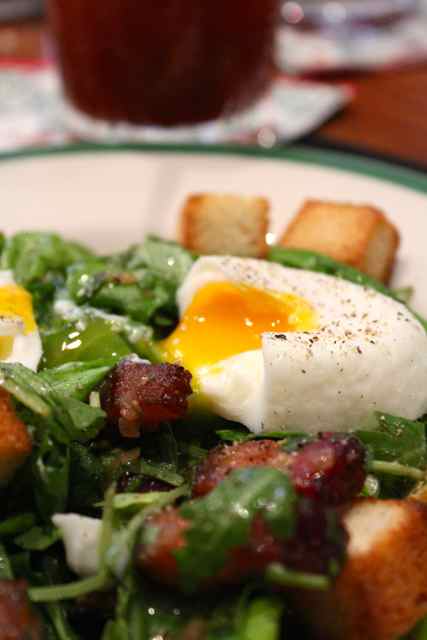 Yes, the vinaigrette sounds ridiculous, but really the bacon fat is more of an accent, with olive oil making up the larger portion.  Let this salad happen to you.  
Shake up a spicy bloody and let's call it 2015!  
Roasted Chestnut and Wild Mushroom Bisque
A couple leeks, sliced thin and washed well.  Cooked down in a good knob of butter and a throw of salt.  Wild mushrooms, roasted at 425º with some oil and S&P until lightly browned.  Roasted shelled chestnuts.  Warmed chicken stock.  Everyone in the blender with a squeeze of fresh lemon juice.  More stock if too tight.  Cook down on the stovetop if too loose.  A pour of heavy cream before service.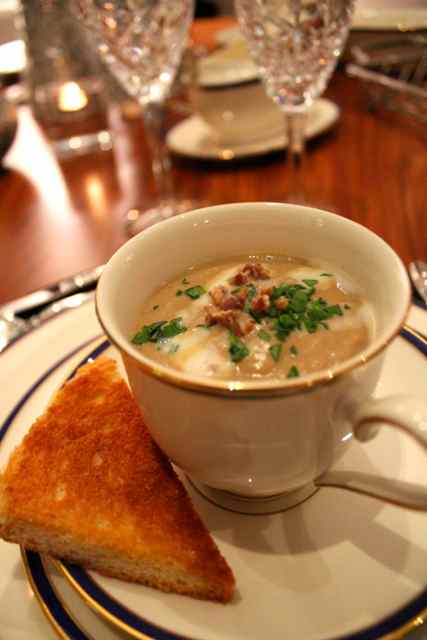 Served here with a toasted brioche crouton, a drizzle of maple crème fraîche and chopped roasted chestnuts.  
p.s. you could add some fresh rosemary and thyme to this if that moves you.