English Muffin Pizzas That Don't Suck
Nobody likes a bad english muffin pizza.  All limp, soggy and gross.   There's a better way, people.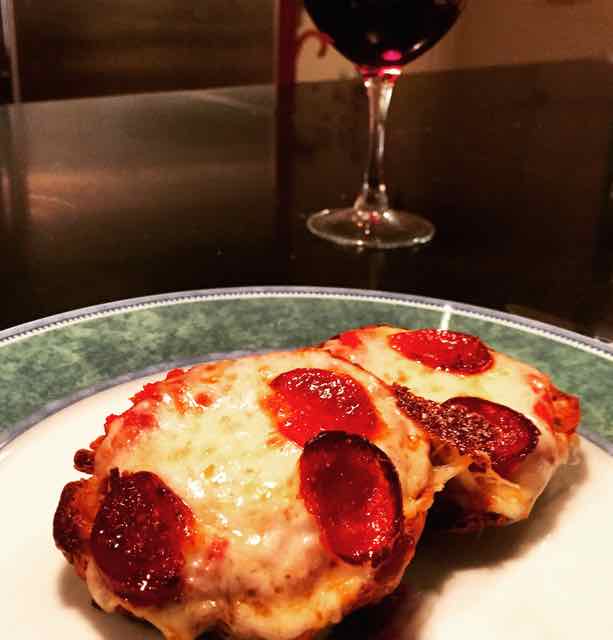 The key here is to crisp up the muffins in the oven before applying sauce/cheese.  Slice muffins, drizzle with olive oil.  Garlic power, S&P, maybe some oregano.  Into 420º oven until browned and crisp.   Now some good sauce and shredded mozz, thin sliced pepperoni on top.   Back into the oven on broil and let it go until the cheese is bubbly and the pepperoni crisps a bit at the edges.  Now that's about right. 
There was this kid I knew growing up who would do english muffin pizzas in the microwave with ketchup and american cheese slices.  Oh, the humanity.
Zucchini – 1988
Zucchini was big part of childhood in that the backyard garden shot them out of the ground directly at you.  Hundreds of them.  So there were zucchini breads, zucchini salads, zucchini in pasta….  Apparently a popular garden item in the burbs', as everywhere you turned in Framingham, Mass circa 1988, someone else was pushing the ubiquitous squash on you.  
And so late one summer night several young men were reportedly spotted with a large crate of zucchini, surreptitiously depositing them in unlocked cars all along Union Avenue.  And no, things never ever ever got crazier than that during my whole time in high school.  
In any event, as the weather warms and before they get played, here's a little ditty to get your zuc' on: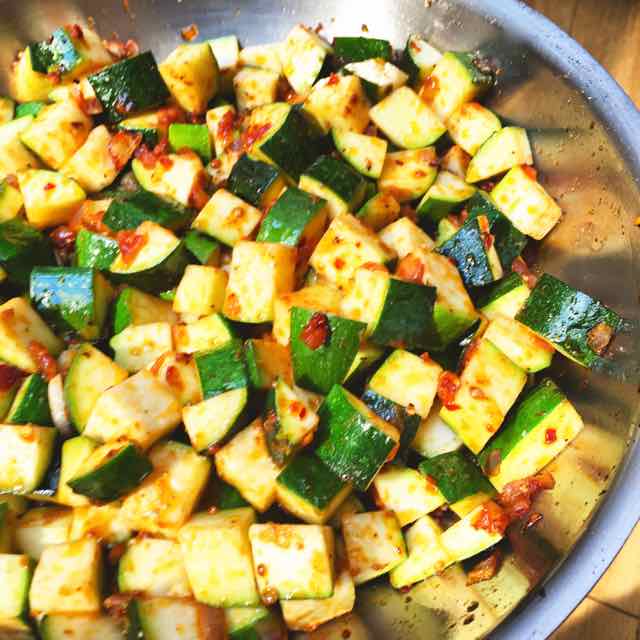 Half a teaspoon coriander seeds, toasted in a dry skillet and crushed. Sauté a bit of chopped shallot and garlic in olive oil, a touch of tomato paste.  Diced zucchini in, toss around.  Season with S&P and a shake of red pepper flakes.  This all happens in like 5 minutes, keep a little crunch in your squash.  
Can I get a pulled pork sandwich
Yes let's eat this right now.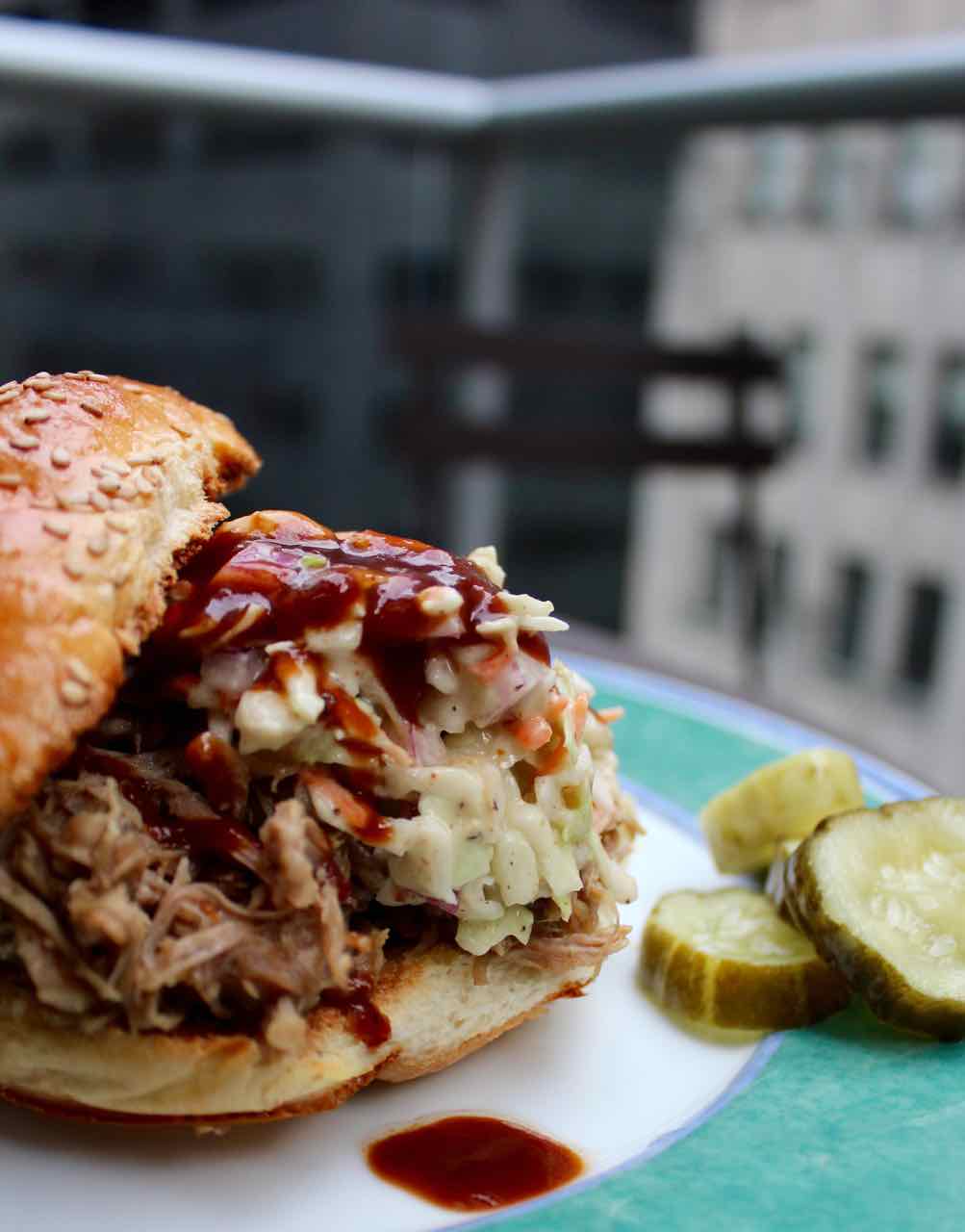 Pork shoulder brined in sugar and salt water overnight.  Drained and dusted with cracked pepper, oregano, cumin, garlic powder and sea salt. Into a covered dutch oven with a good pour of chicken stock and one can plus one teaspoon beer.  A couple bay leaves and a few shakes liquid smoke.  Slow and low — 225º for several hours.  Pull apart with a couple forks, let it all soak in the braising liquid a while.  On stovetop, cook off most of the excess liquid before service.  
Served on a toasted sesame seed bun with the sexy coleslaw and some homemade bbq sauce.  A few sliced pickles on the side from the Pickle Guys on Essex Street.  Yes.