Gorgonzola and Fig Jam Savouries
These little bites are so easy and SO SO good.  A great nosh with a stiff cocktail, or as a counterpoint alongside another dish.  Thanks to K&S for introducing at their "Downton Abbey" dinner party, where guests were announced and a grand time had by all.  Not long after, I served these with the ginger carrot soup you may recall from a few weeks back.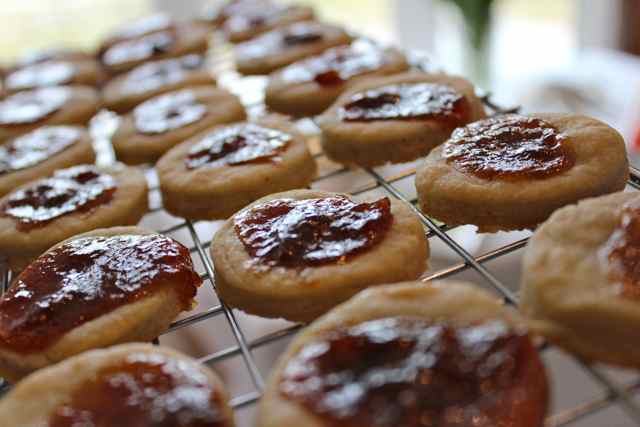 Here's a link to the recipe.  I used gorgonzola for a nice bite, 5 ounces instead of 4.  Also a lot more of the fig jam than was called for.  Got all bubbly and ran a bit off the sides, which is what I was going for.  
p.s. Only 13 days until the bike share program rolls out down here – I can't express how excited I am.  The stands are up (and causing controversy).  And the ladies of the house are already annoyed with how much I've been talking about the bikes.  I'm thinking about commuting on one a couple days a week. We'll see if that happens.