Crispy Onion Ring Assembly Line
Crispy rings, great alongside a thick juicy steak.  Note from pics that most of the work is fully delegable.  
Cut up and separate into rings, toss in flour mixed with some cornstarch and a bit of salt, set rings aside.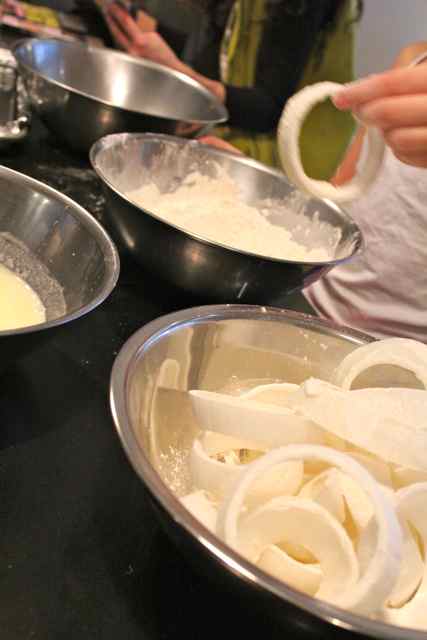 Mix equal parts milk and buttermilk into the flour (until a bit looser than pancake batter), dip in rings and let excess drain off.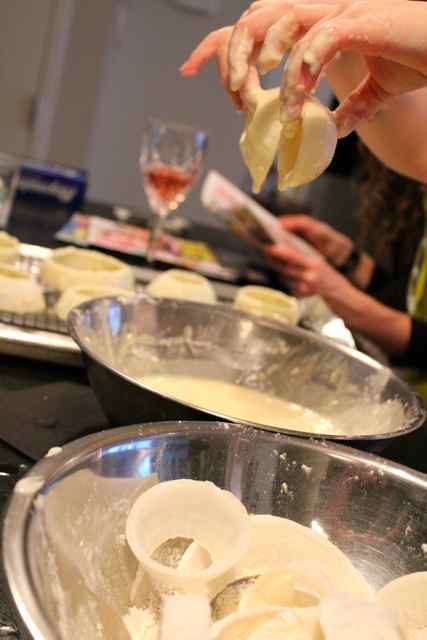 Gently toss rings in panko, let set in fridge for a bit.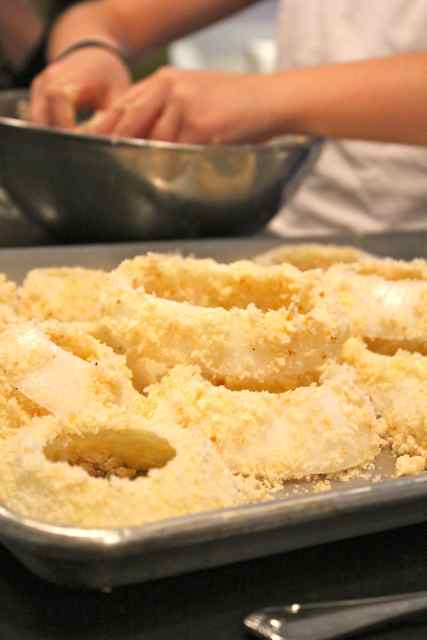 Fry in canola or peanut oil at 350º in batches until lightly browned and crisped, keep warm in 200º oven until service.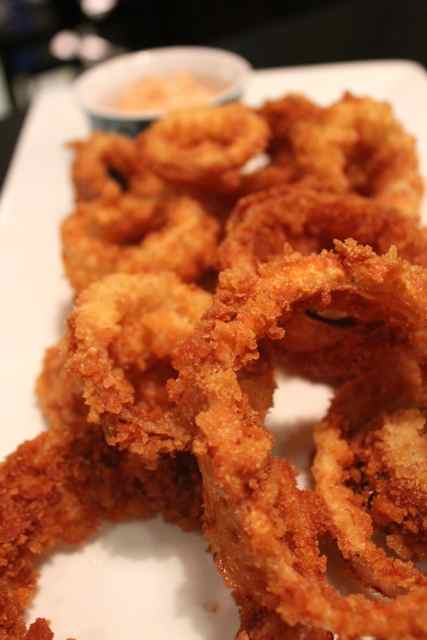 p.s. served these with a knock-off bloomin' onion sauce – equal parts mayo and ketchup, some hot horseradish, S&P, paprika and dried oregano.
Great name: Italian Wedding Soup
Some dishes excite just through the settings evoked.  Like Baja Style Fish Tacos – a late lunch on a barstool somewhere warm.**  Or Porterhouse for Two – dinner at a clubby NYC steakhouse, settled next to each other in the lush red banquette. Perhaps a vodka martini with blue-cheese stuffed olives…
And then there's "Italian Wedding Soup", which just sounds like fun and happiness and all things good.  Plus you get to say "polpette."  The polpettes before cooking – one teaspoon each: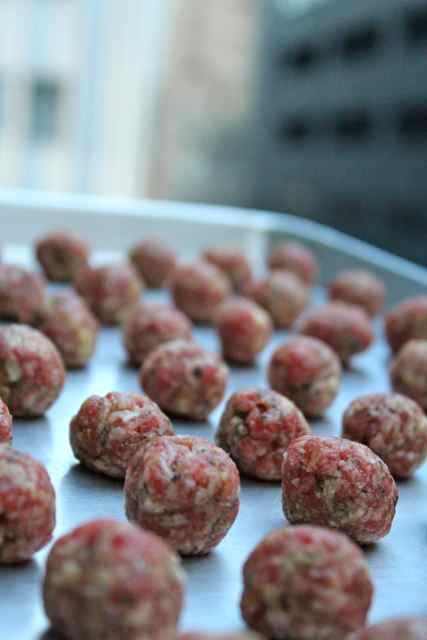 We've been threatening to do this soup for a long time, and a recent recuperation presented the right moment.  My soup came out quite nice,
but even if it didn't I'd still love that name…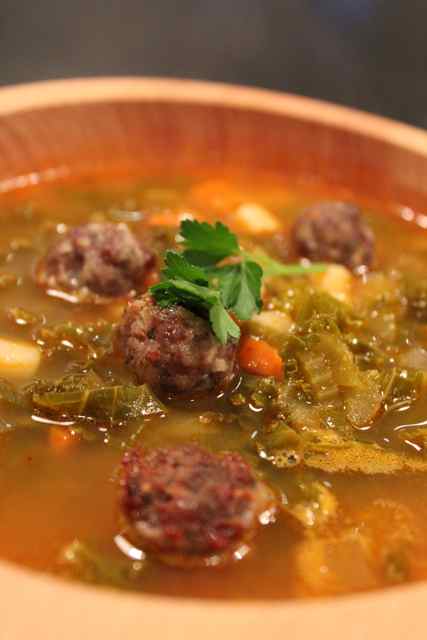 ** Some color on the Baja Tacos —  They're served with guacamole, salty air and cold beer.  Mine a Modelo Especial.  Hers a shortie (pony) because she can't finish a regular size beer before it warms. The tot has destroyed the little basket of chips, I only got like three.  Gipsy King's Spanish version of Hotel California is playing.  It's 2:20.
Pan-Seared Lamb Porterhouses
Lamb porterhouse: meaty sirloin and tender filet, split by a T-bone: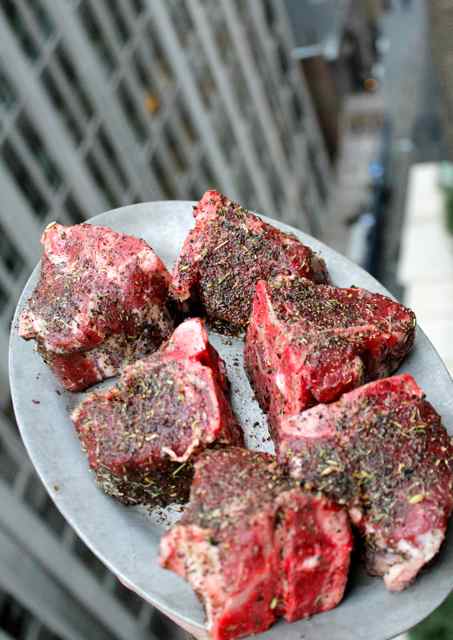 Rub 2-inch lamb porterhouse chops with canola oil, season with Herbes de Provence, cracked pepper and kosher salt.  Into a screaming hot pan for about 3 or 4 minutes a side.  Let rest aside, reduce heat melt a knob of butter in the pan – swirling around and scraping up the browned bits with a wooden spoon.  Drizzle butter over at service.