Roasted Chestnut and Wild Mushroom Bisque
A couple leeks, sliced thin and washed well.  Cooked down in a good knob of butter and a throw of salt.  Wild mushrooms, roasted at 425º with some oil and S&P until lightly browned.  Roasted shelled chestnuts.  Warmed chicken stock.  Everyone in the blender with a squeeze of fresh lemon juice.  More stock if too tight.  Cook down on the stovetop if too loose.  A pour of heavy cream before service.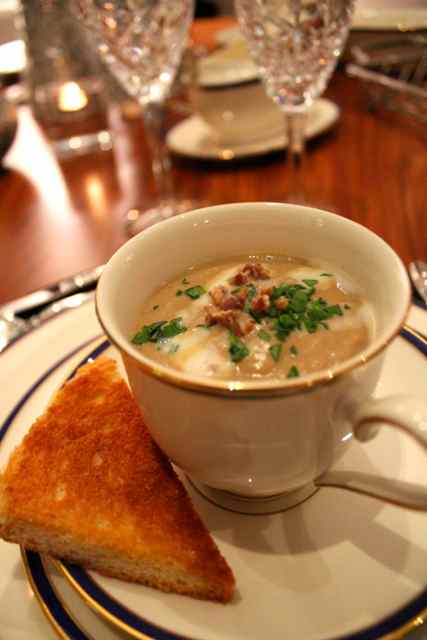 Served here with a toasted brioche crouton, a drizzle of maple crème fraîche and chopped roasted chestnuts.  
p.s. you could add some fresh rosemary and thyme to this if that moves you.  
Thanksgiving Menu
Due to the tot's performance schedule, it was just the three of us this year for Thanksgiving.  But we still did it up right: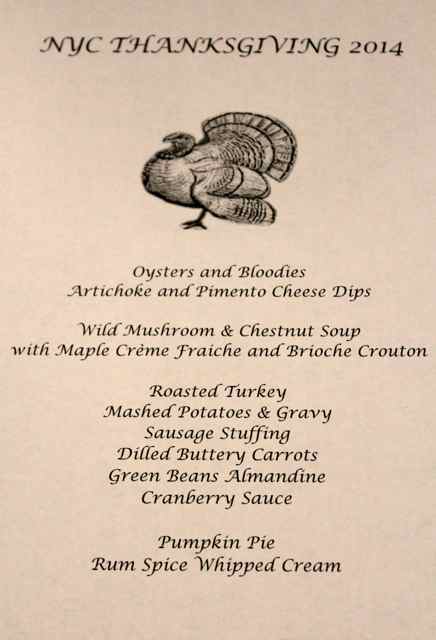 Hope everyone had a great Turkey Day!  Stay tuned for the soup recipe, coming up next.  
p.s. here's the main, plated: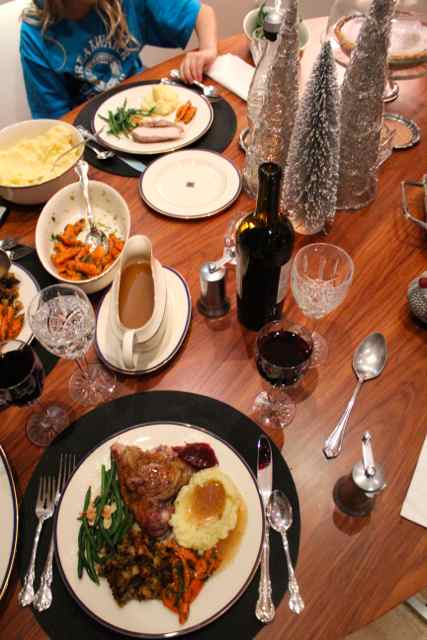 Truffled Edamame Dip
Edamame.  With earthy funky truffles.  In dip format…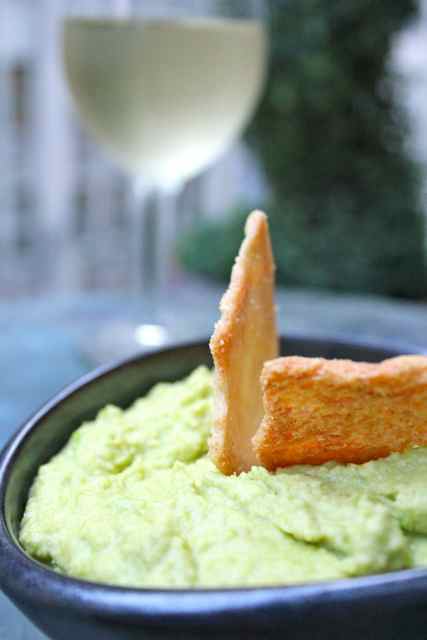 Edamame steamed in an half inch of boiling water.  Shelled, into processor with a splash of the steaming water, S&P.  While processor is running, drizzle in some olive oil until it's a nice consistency.  Then a bit of fresh squeezed lemon juice and a pour of truffle oil.   Taste- add more salt/lemon/truffle oil as needed.  
Pita chips, chilled Grüner Veltliner.  Hey now.