Dad-Daughter Dumplings
Ok, mostly daughter dumplings. But I did add value in an advisory capacity.  A nice project together: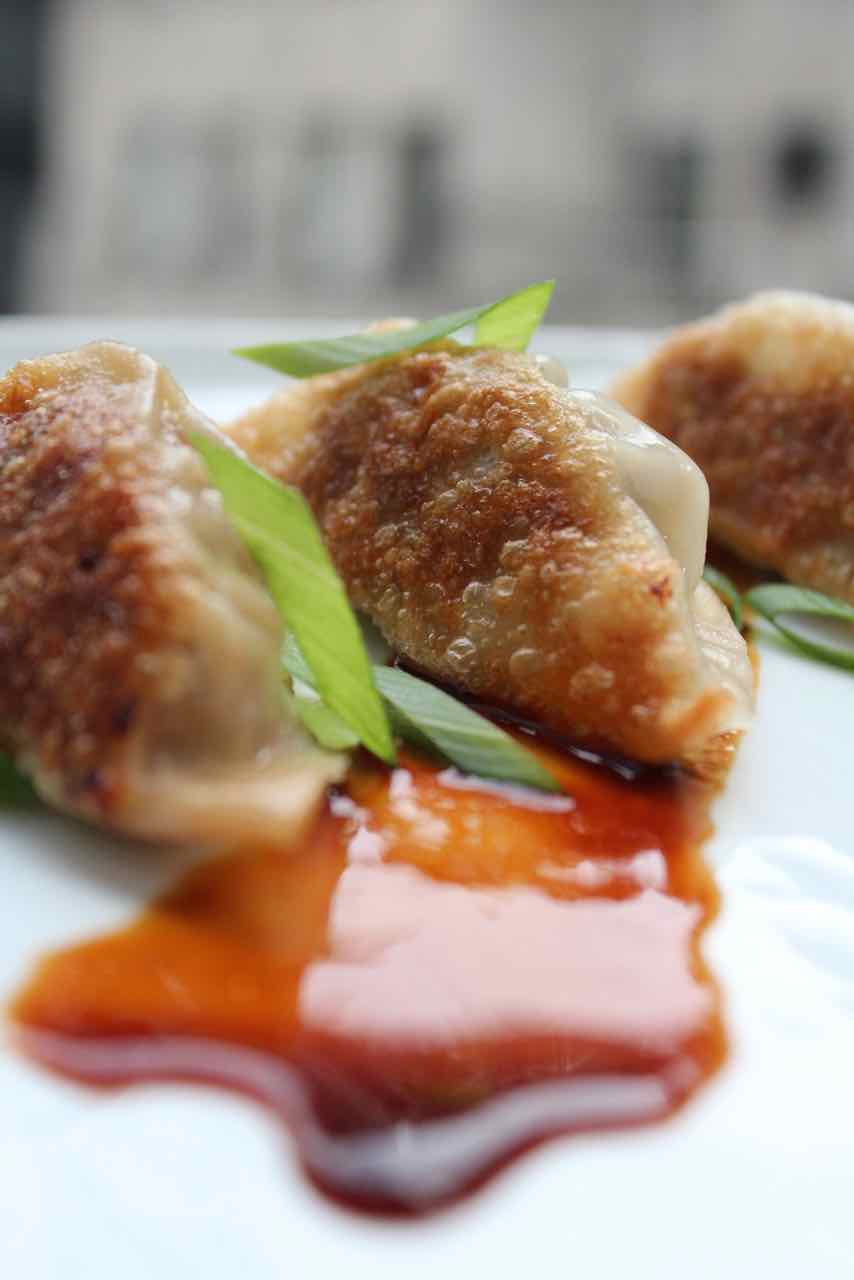 She riffed off a Cooking Channel recipe you can find here.  Briefly sauté minced ginger, scallions and garlic in sesame oil.  Mix into ground pork with an egg, a bit of 5 spice powder, salt and pepper.   Spoonfuls into dumpling wrappers, wet edge and seal.  Into hot pan with a bit of oil, let it go until the bottoms brown, 2-4 mins.  Add enough water to come halfway up the sides of the dumplings, cover and let steam 5-6 mins.  Water should cook off.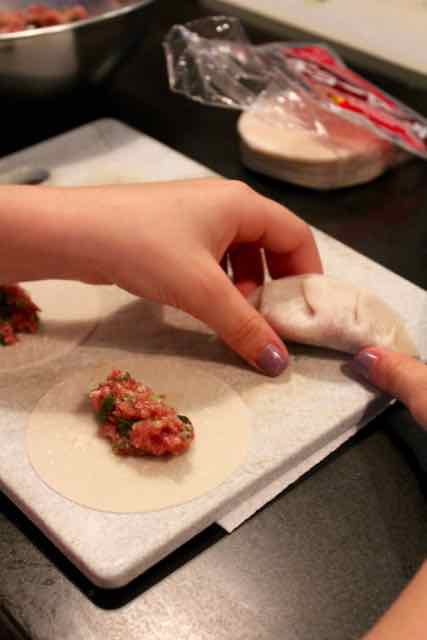 Dip in a mix of hoisin, soy sauce and Sriracha.  These were really amazing.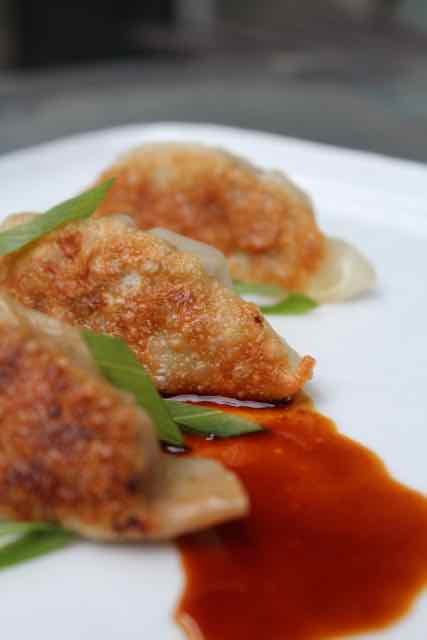 We are totally doing these for company.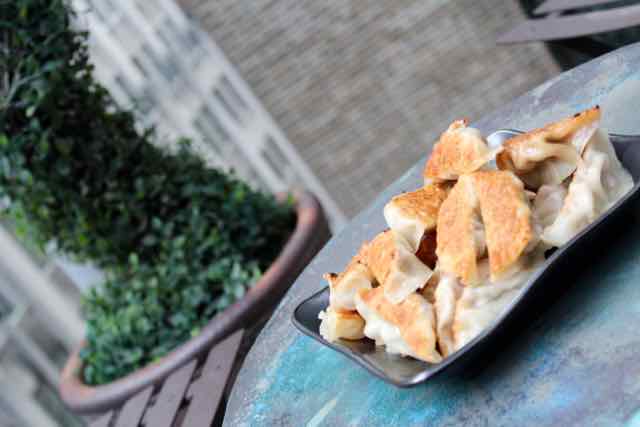 Righteous Frites
Soak, poach, crisp.  Three steps to righteous frites.  
Slice up your russets and soak in fridge, preferably overnight.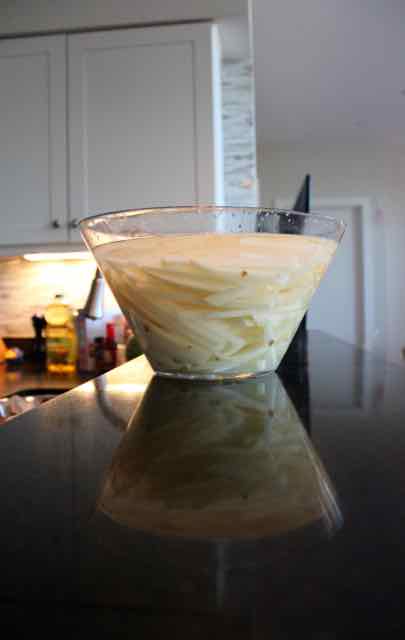 Pat dry and poach in 325º peanut oil until tender through.  Drain and set aside until just before service.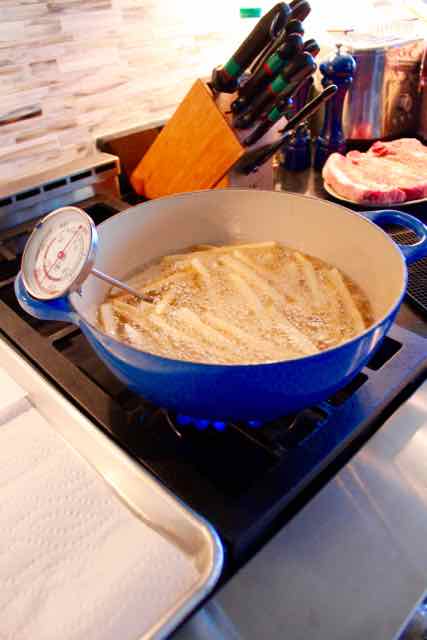 A crispy browned finish with a quick dip into 375º oil.  Salt them just out of the fry.  Serve with a fat steak, a green salad and dijon mustard.  No ketchup. Mustard.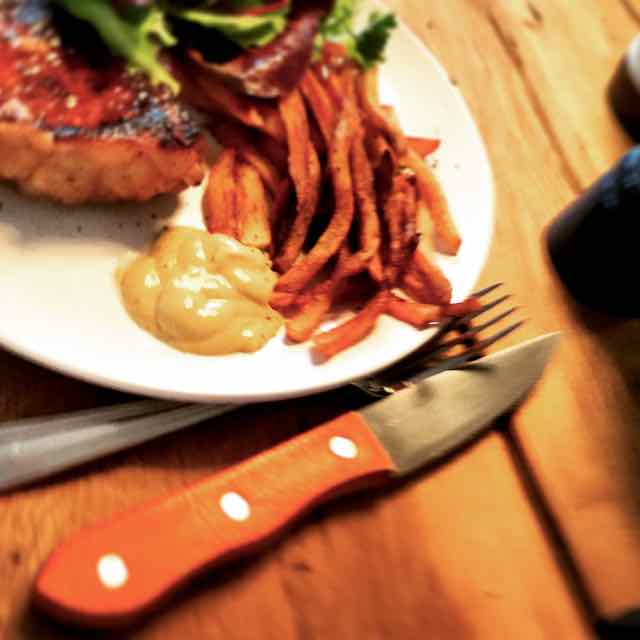 Get some!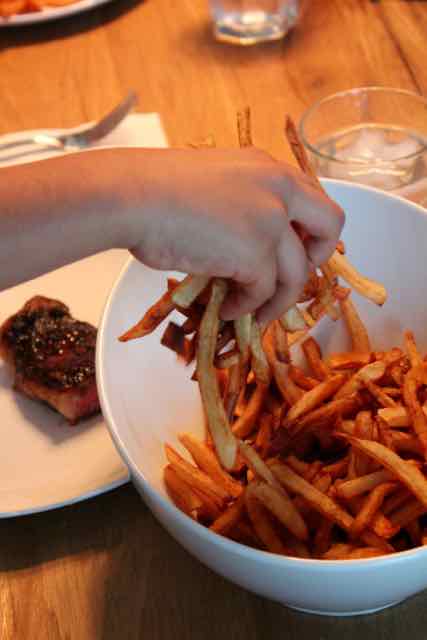 MMMMMmmmmm.   Steaks.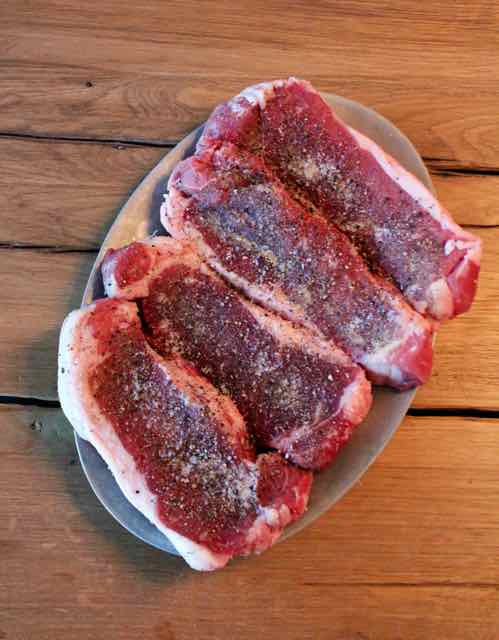 English Muffin Pizzas That Don't Suck
Nobody likes a bad english muffin pizza.  All limp, soggy and gross.   There's a better way, people.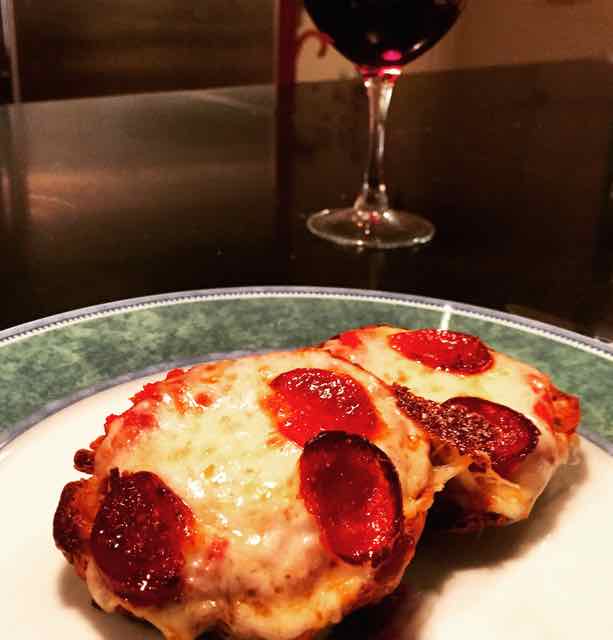 The key here is to crisp up the muffins in the oven before applying sauce/cheese.  Slice muffins, drizzle with olive oil.  Garlic power, S&P, maybe some oregano.  Into 420º oven until browned and crisp.   Now some good sauce and shredded mozz, thin sliced pepperoni on top.   Back into the oven on broil and let it go until the cheese is bubbly and the pepperoni crisps a bit at the edges.  Now that's about right. 
There was this kid I knew growing up who would do english muffin pizzas in the microwave with ketchup and american cheese slices.  Oh, the humanity.