Leftovers.
Leftovers @ 7:21 pm: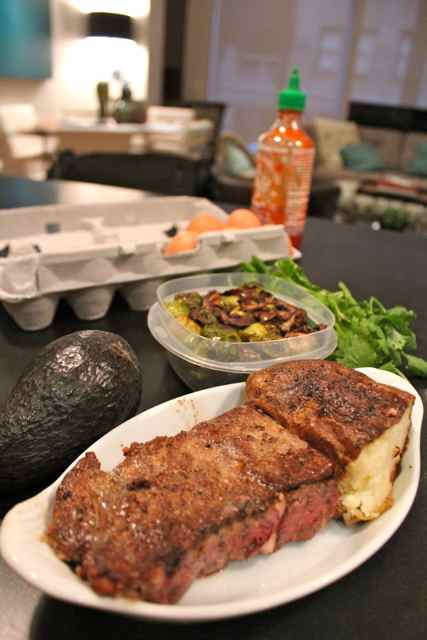 Leftovers @ 7:42 pm: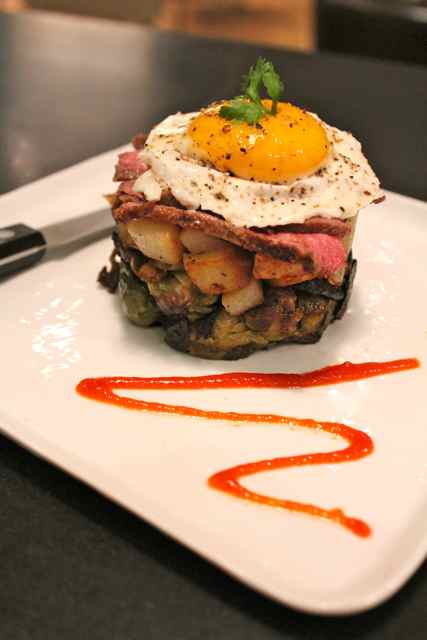 Nobody likes leftovers.  Fake yourself out with a good-lookin' plate.
p.s. yes I omitted an ingredient.  Planned an avocado fan, but it was a little too far leftover.  
Sweet-Hot Grilled Chicken Satay
Just so so good.  Like wow.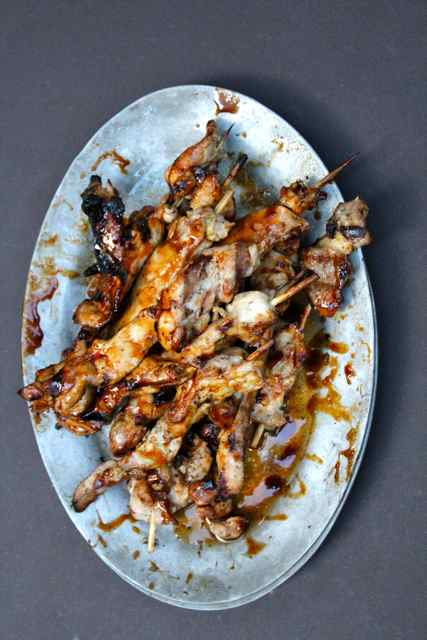 Slice boneless skinless chicken thighs into strips – probably get 3 or 4 strips from each.  Toss in canola oil, sea salt, cracked pepper and garlic powder.  Thread onto skewers.  
The sauce – on stovetop 3 parts teriyaki sauce, 1 part hoisin sauce, 1/2 part rice wine vinegar and a good squeeze of Sriracha.  Throw in some smashed garlic and ginger if you are feeling that.  Let all it simmer for 10 mins or so and taste – looking for sweet/salty/sour/spicy.  A touch of honey if you need some more sweet.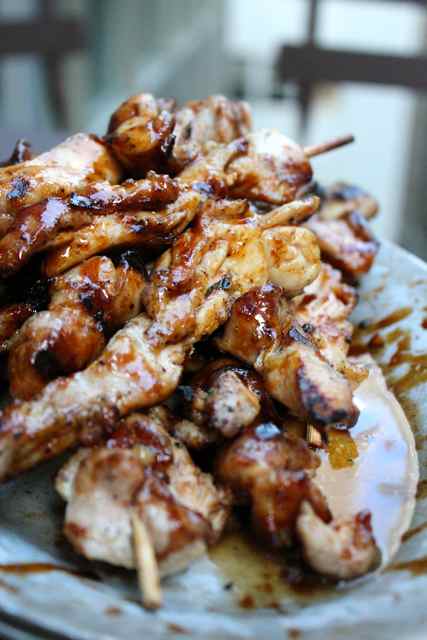 Grill the skewers until nearly done, remove from grill and brush all over with the sauce.  Return to the grill for just a minute.   Served this with jasmine rice and grilled zucchini (below).  No leftovers.  None.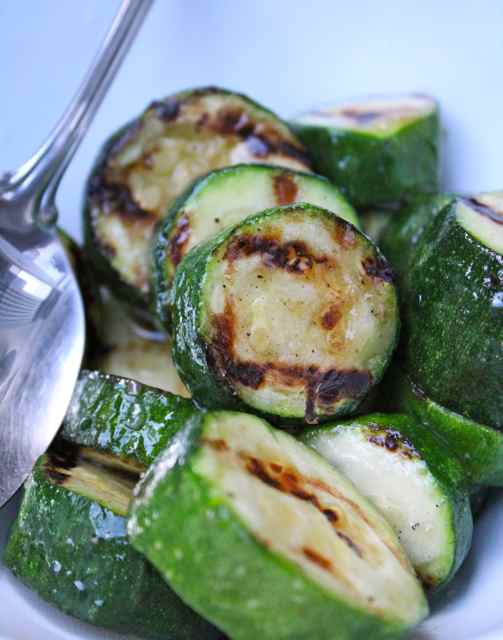 Thai-Style Spicy Mussels
Last week was "classic" mussels, let's mix it up with a not-so-classic Thai style –  a little One Night in Bangkok after your April in Paris.  A little sweet, a little spicy - coconut milk, pineapple, fresh ginger, lime and hot hot serrano peppers – what's not to love….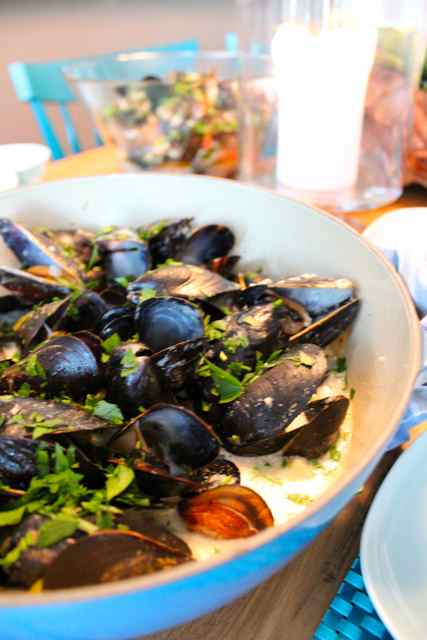 Sauté chopped shallot, fresh ginger and serrano peppers in a bit of oil in a big pot or dutch oven.  Add one can coconut milk and the juice from a can of pineapple chunks.  Chop up the chunks a bit and add to the pot.  Add zest of a couple limes.  De-beard and steam mussels in your broth of awesomeness until just opened.  Turn it all into a dish (or serve in the dutch oven, as above) and garnish with chopped cilantro.
p.s. you can see the "classic" mussels from last week's post in the background – we did a 2fer