Fat BLT Wraps
With slabs of #jerseyfresh tomato.  Lacy swiss, a good smear of mayo. Full romaine leaves, cracked pepper.  And more crispy fatty bacon than is necessary or appropriate …..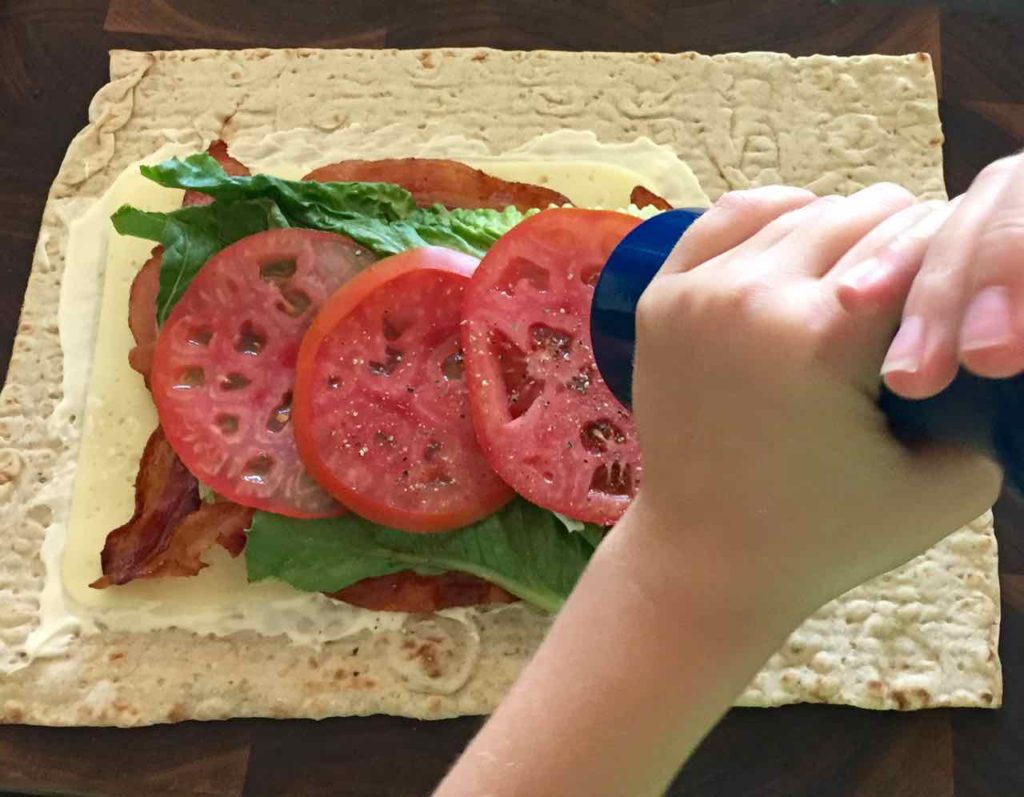 Pass me the spicy pickles and S&P chips.  And don't forget the Modelo. Nothing hard or funky here.  Just summer food.  
p.s. – roast your bacon, no better way.  Cookie sheet, 400º.
Sunday Summer Beach Breakfast
Hot latte.  Limed ripe melon.  And a little treat from #purpleglazedonuts…..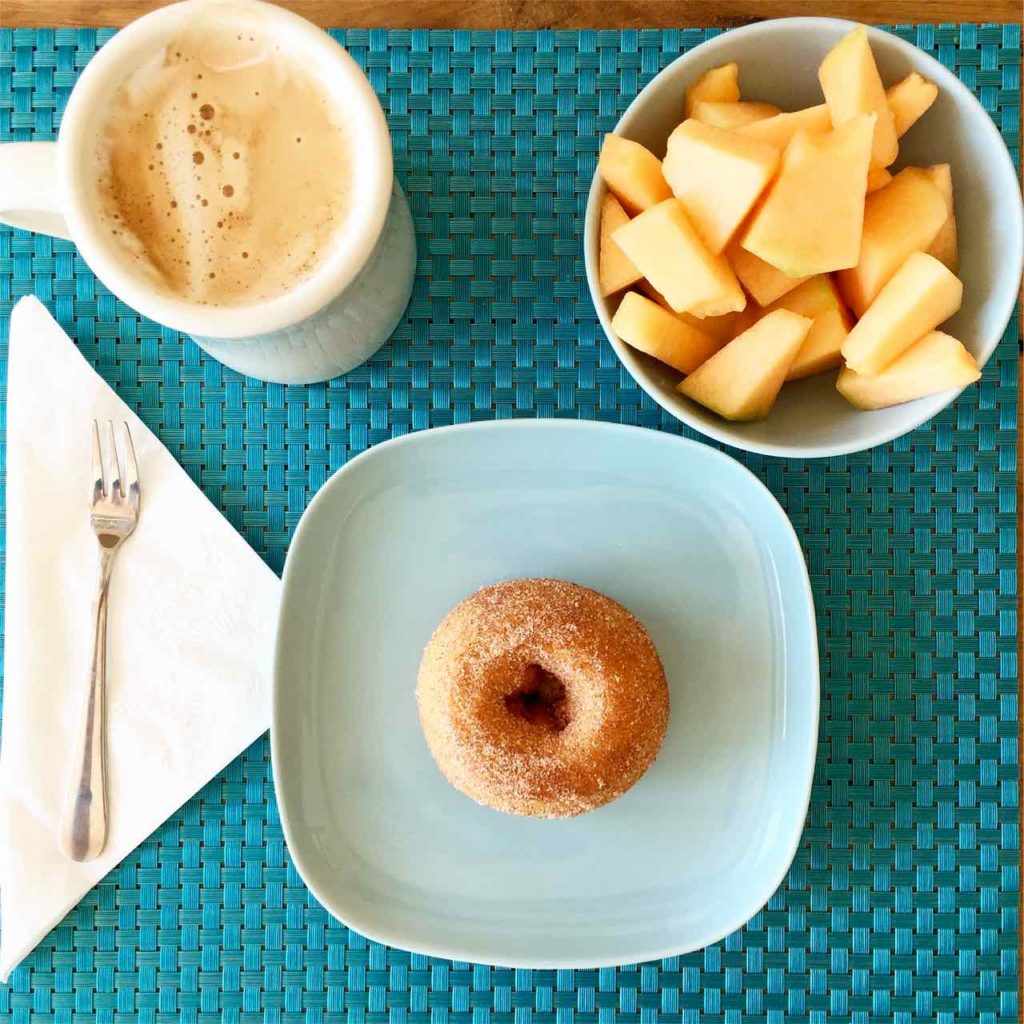 More Brunch – Eggs with Avocado Toasts
Avocado love transcends chips and guac, people.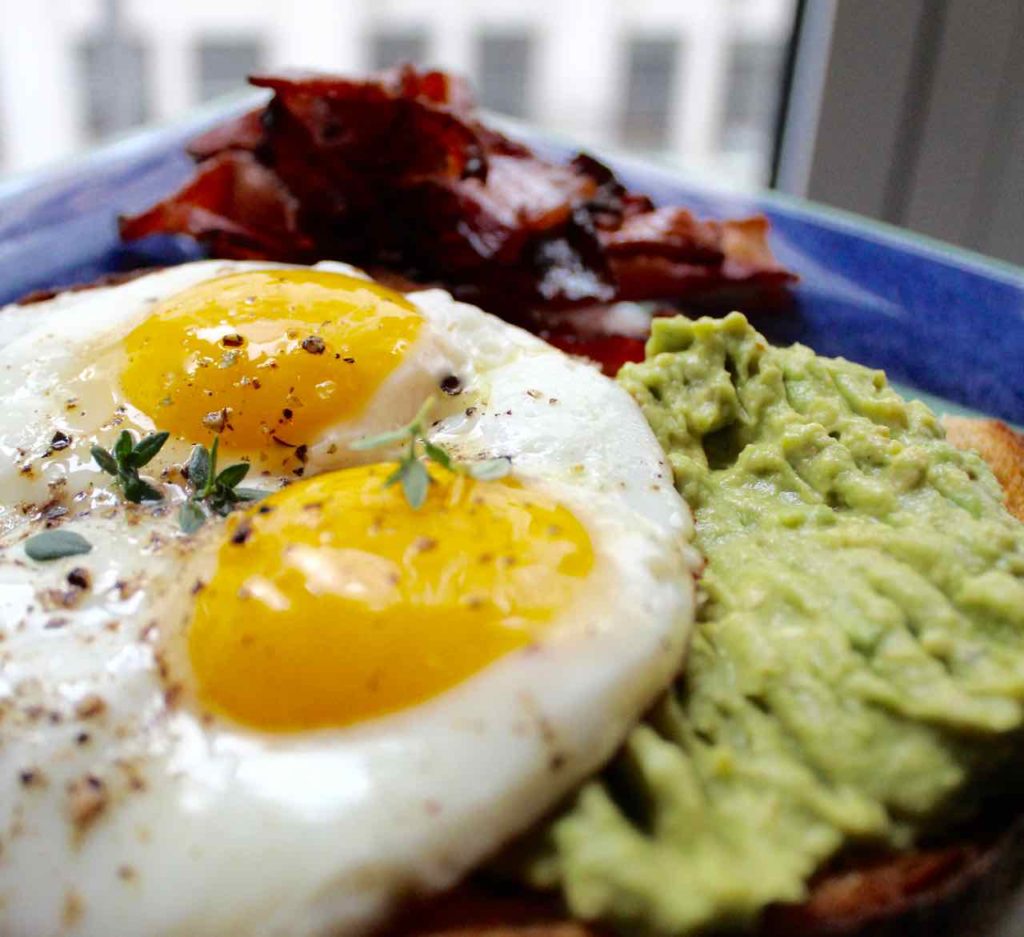 Sunny ups, cracked pepper and a bit of fresh thyme.  Crispy bacon, baby. Country bread, slathered with some salty European butter.  Topped with a little something-something to make your day –  ripe avocado, smashed with some lemon juice, kosher salt and cayenne pepper.