Brioche Toast with Fig Butter
A few good ingredients and some personal restraint.  Leave it alone! Put in on the table!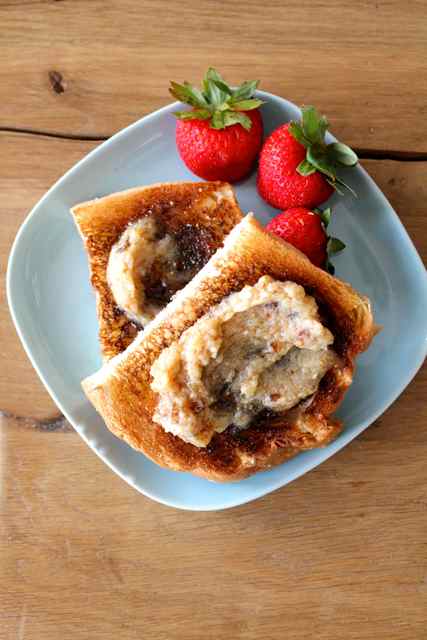 Softened butter whipped with fig jam.  Good brioche, lightly toasted.  A few berries and a strong hot latte.  Good morning!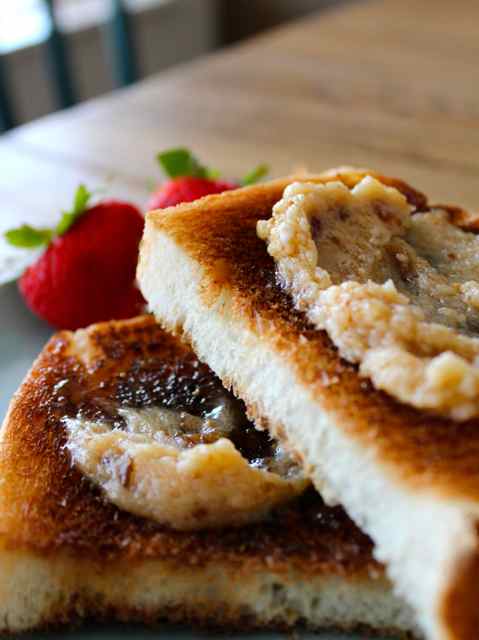 Leftovers.
Leftovers @ 7:21 pm: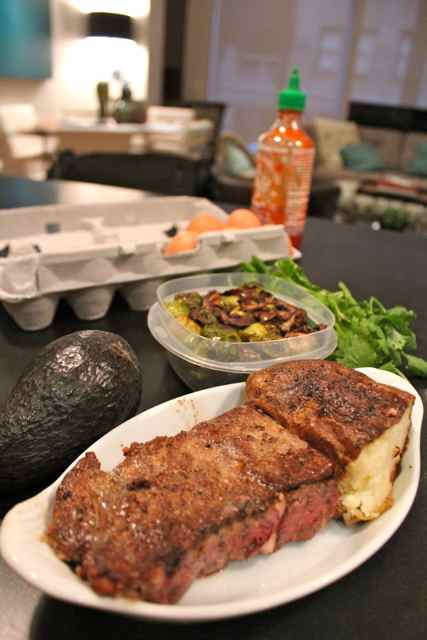 Leftovers @ 7:42 pm: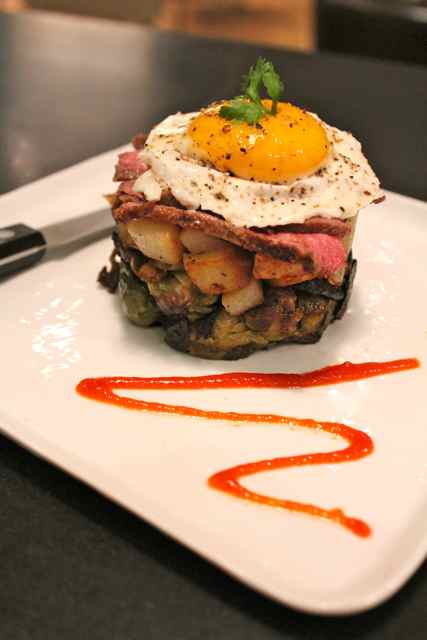 Nobody likes leftovers.  Fake yourself out with a good-lookin' plate.
p.s. yes I omitted an ingredient.  Planned an avocado fan, but it was a little too far leftover.  
Sweet-Hot Grilled Chicken Satay
Just so so good.  Like wow.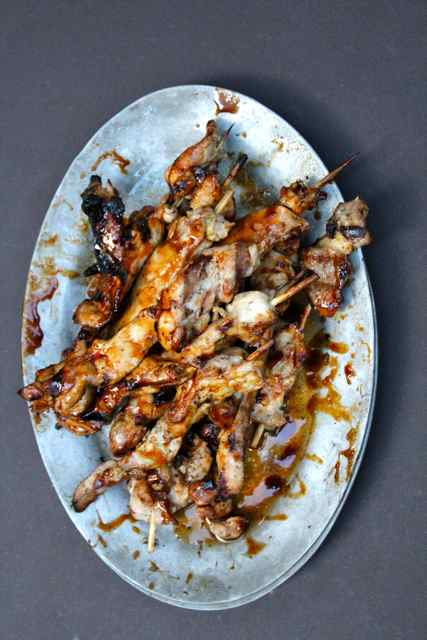 Slice boneless skinless chicken thighs into strips – probably get 3 or 4 strips from each.  Toss in canola oil, sea salt, cracked pepper and garlic powder.  Thread onto skewers.  
The sauce – on stovetop 3 parts teriyaki sauce, 1 part hoisin sauce, 1/2 part rice wine vinegar and a good squeeze of Sriracha.  Throw in some smashed garlic and ginger if you are feeling that.  Let all it simmer for 10 mins or so and taste – looking for sweet/salty/sour/spicy.  A touch of honey if you need some more sweet.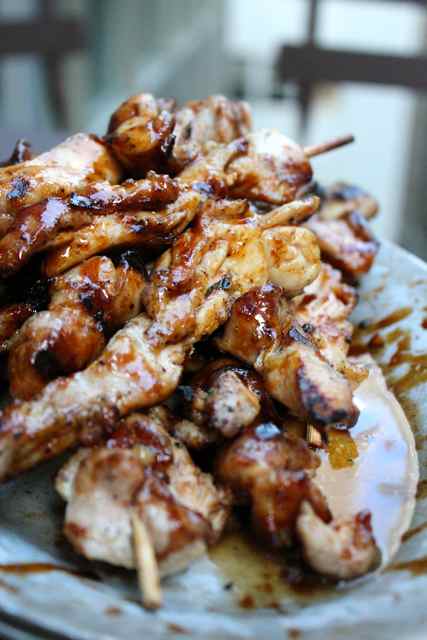 Grill the skewers until nearly done, remove from grill and brush all over with the sauce.  Return to the grill for just a minute.   Served this with jasmine rice and grilled zucchini (below).  No leftovers.  None.