More Brunch – Eggs with Avocado Toasts
Avocado love transcends chips and guac, people.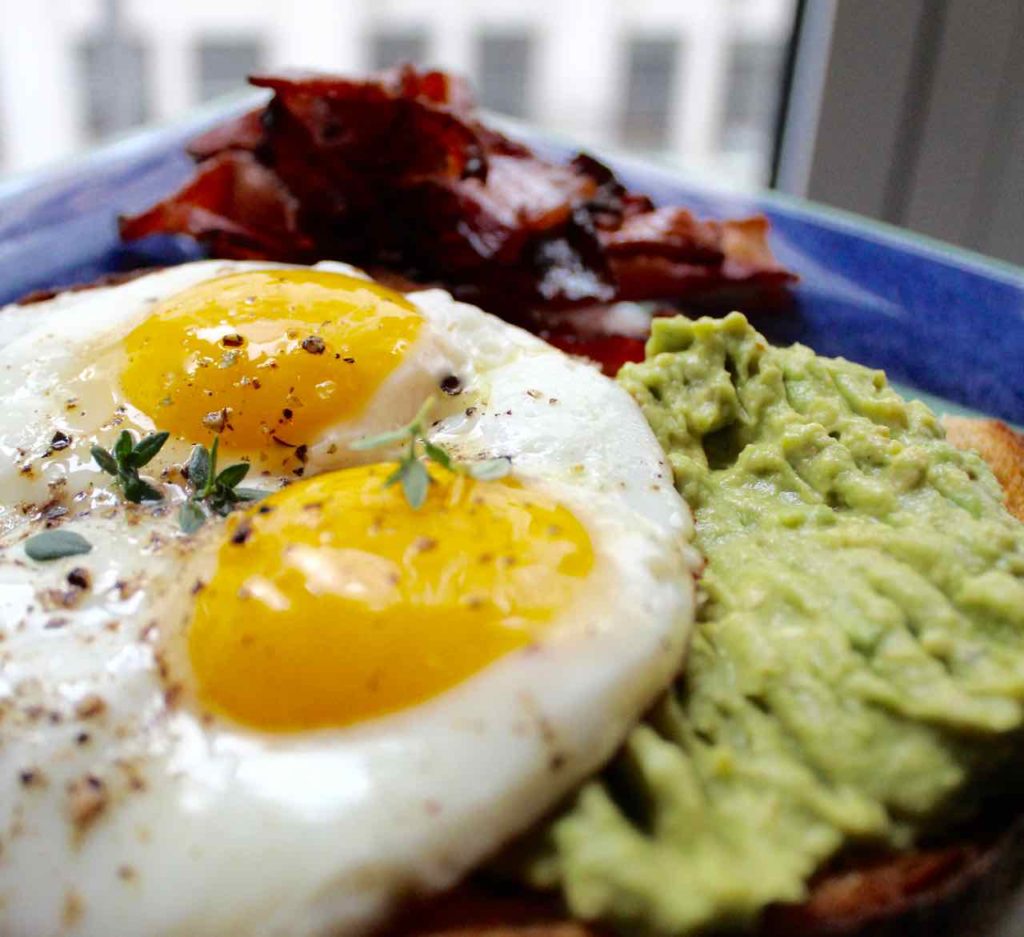 Sunny ups, cracked pepper and a bit of fresh thyme.  Crispy bacon, baby. Country bread, slathered with some salty European butter.  Topped with a little something-something to make your day –  ripe avocado, smashed with some lemon juice, kosher salt and cayenne pepper.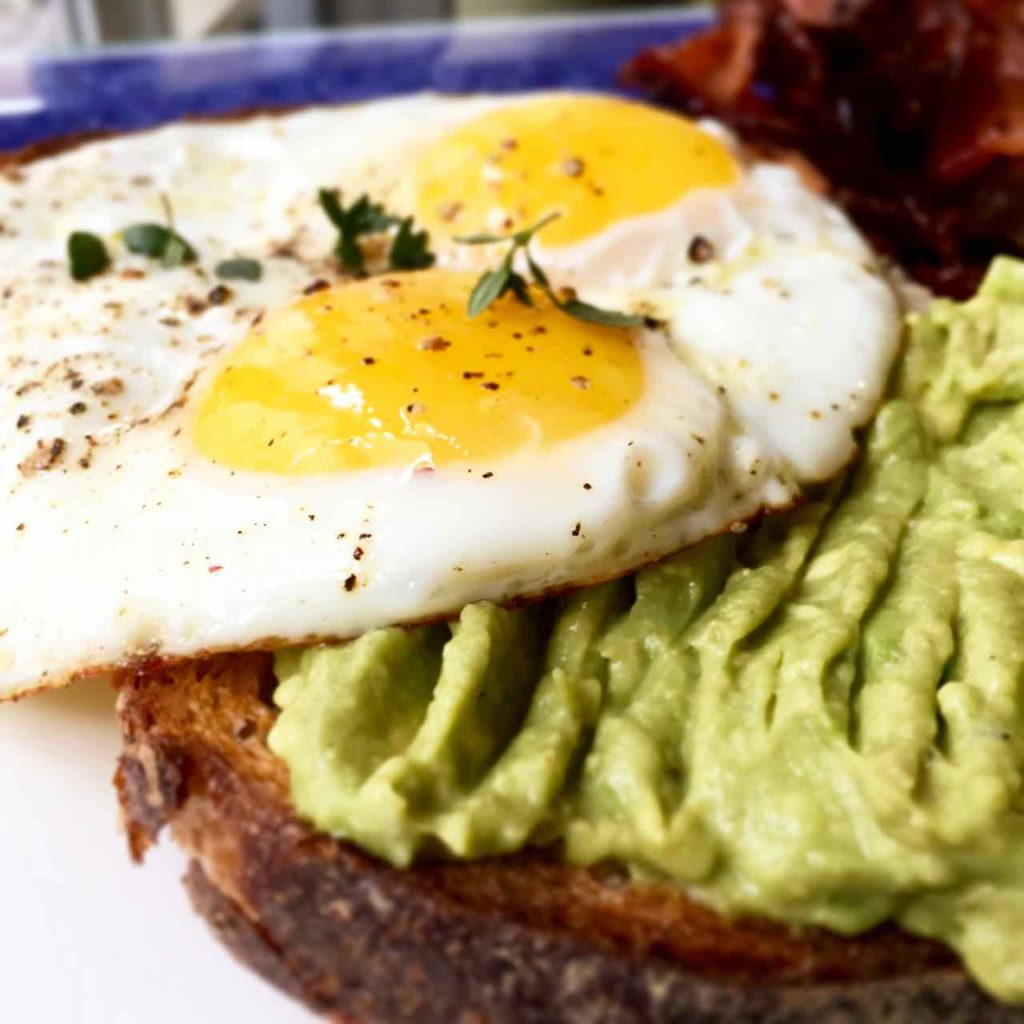 Crisp Cucumbers with Fresh Mint and Lime
Here's a verdant quickie to brighten up your dinner.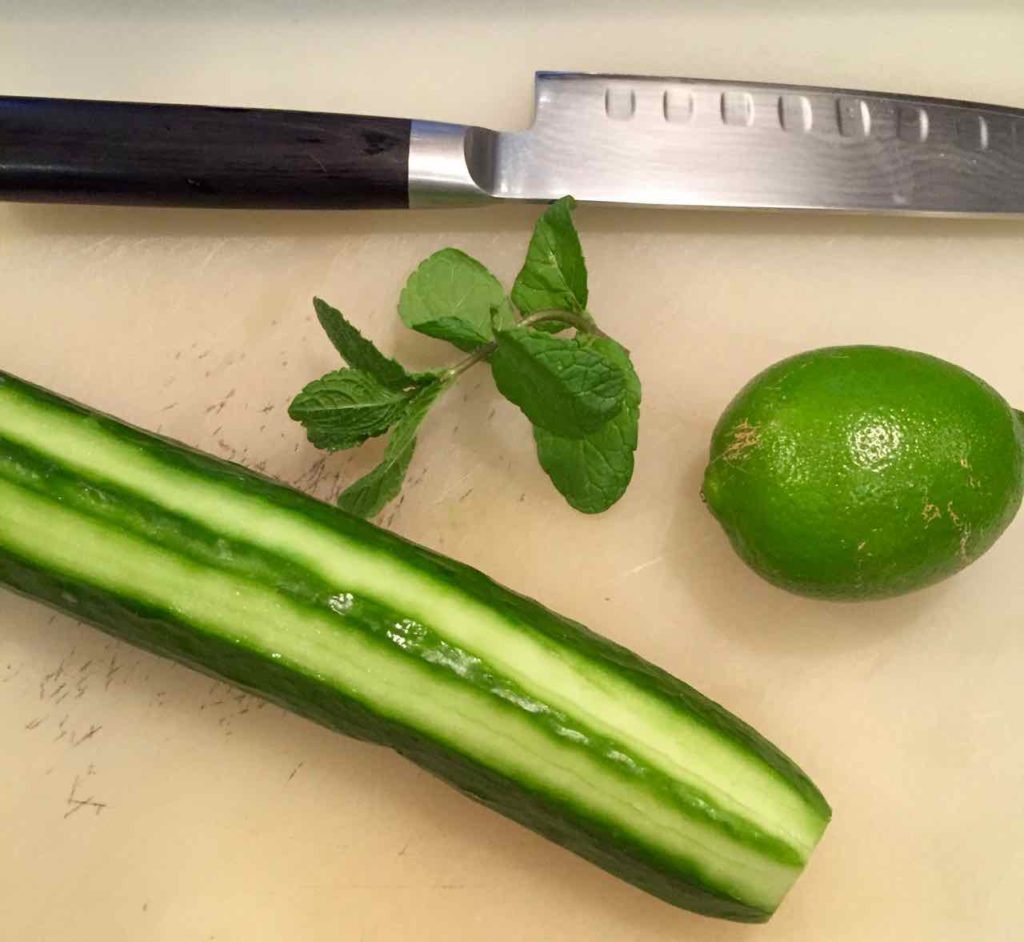 Cukes, striped-peeled, seeded.  Fresh mint (from the new urban garden!). Lime zest and juice.  Let's get to the knife.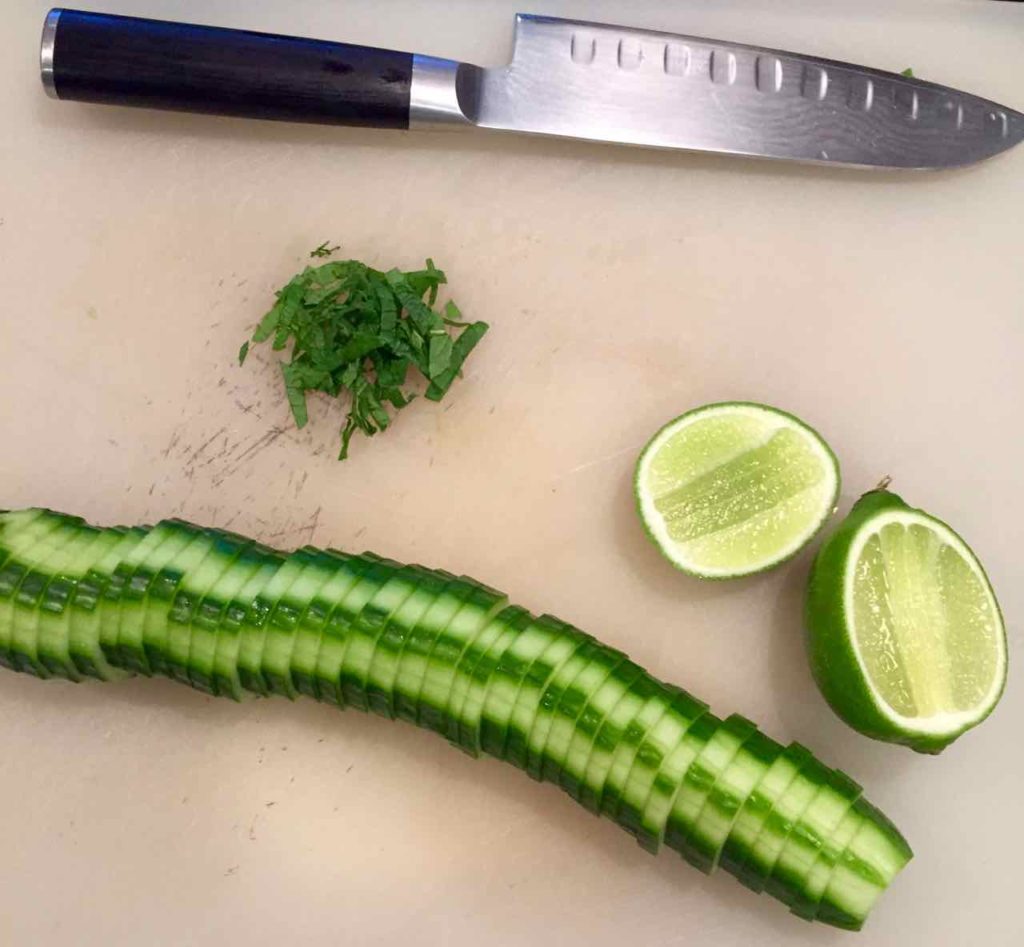 Drizzle of good olive oil, crack of fresh pepper.  Throw of sea salt.  Call it a monochromatic salad.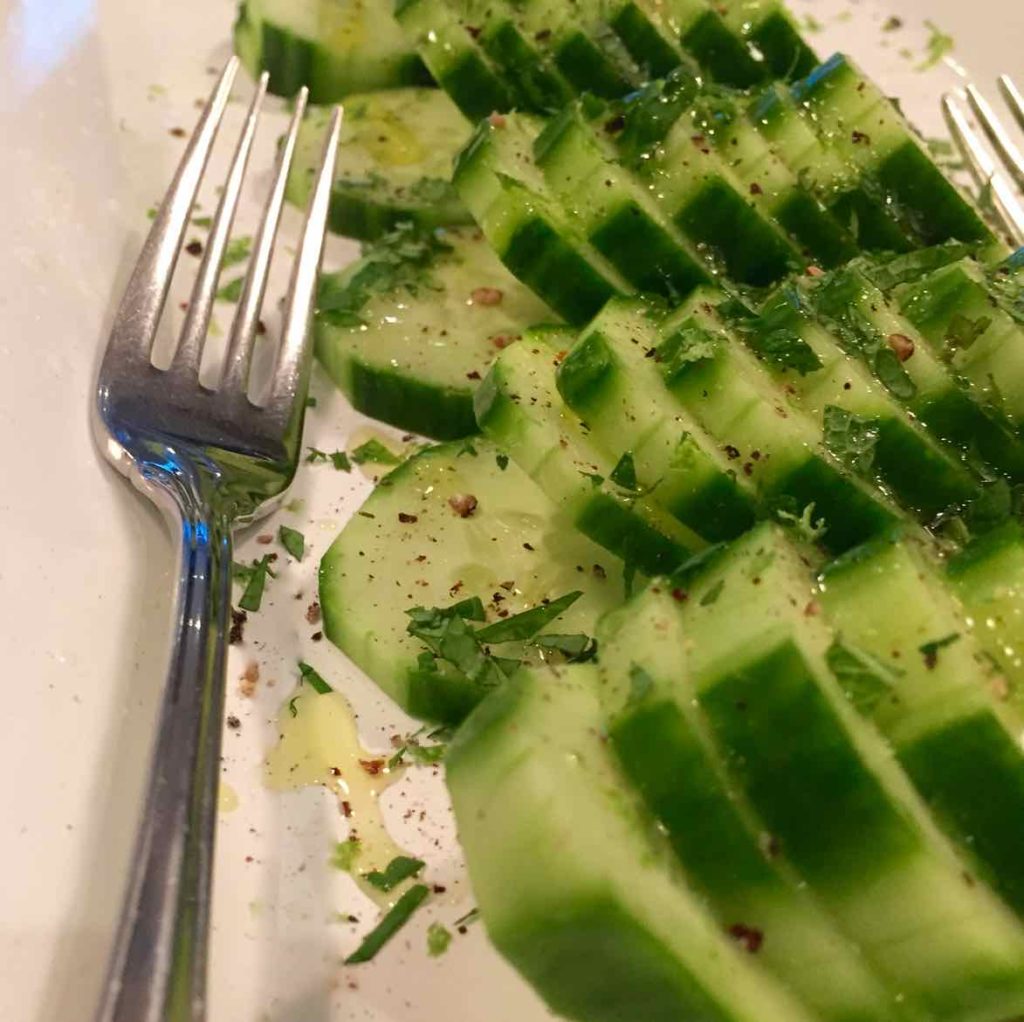 Toasted Almond Mint Pesto
Here's a little something-something to smear over a bite of your juicy grilled lamb chop…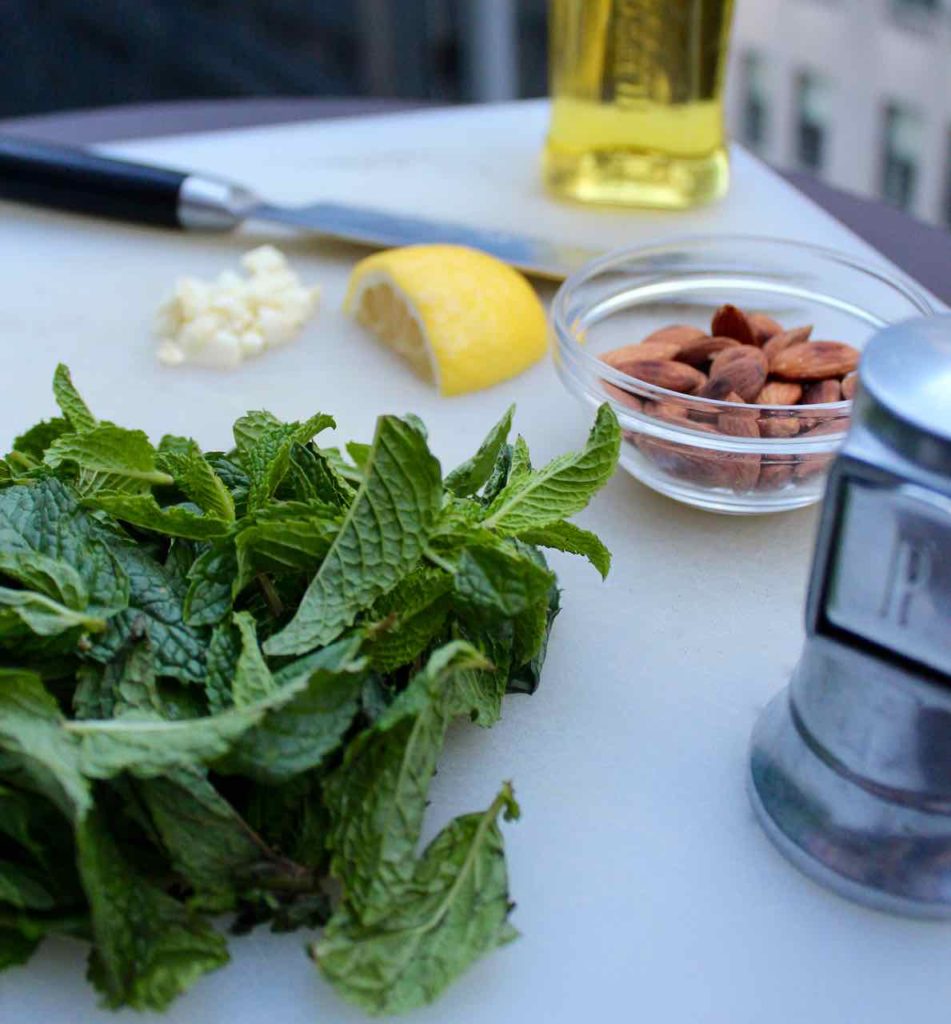 Almonds, oven or stovetop toasted.  Chopped garlic. Cracked pepper, sea salt and fresh lemon juice.  A big fist of mint. All smashed together with a mortar and pestle.  Well, actually it's the molcajete we use for guac, but same diff.  Stir on in a good pour of fruity olive oil and call it a pesto.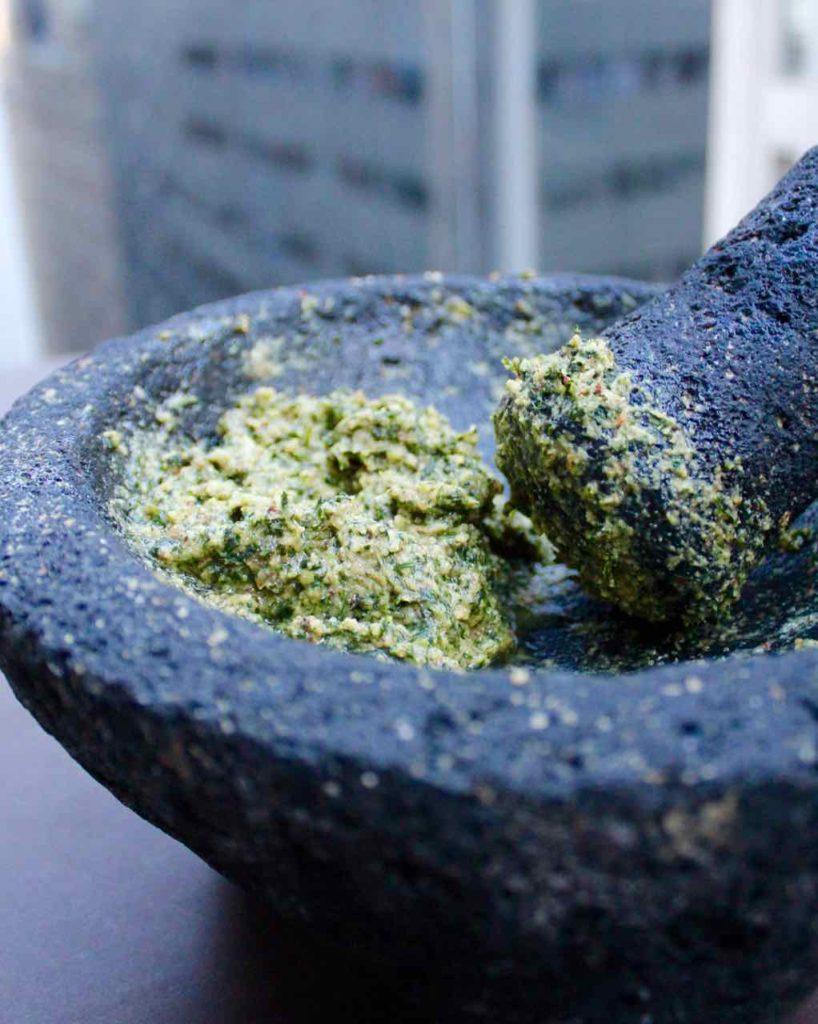 A great addition to a lamb dish.  Or tossed in fresh pasta, smeared on crusty bread, mixed into a salad dressing…..