Can I get a pulled pork sandwich
Yes let's eat this right now.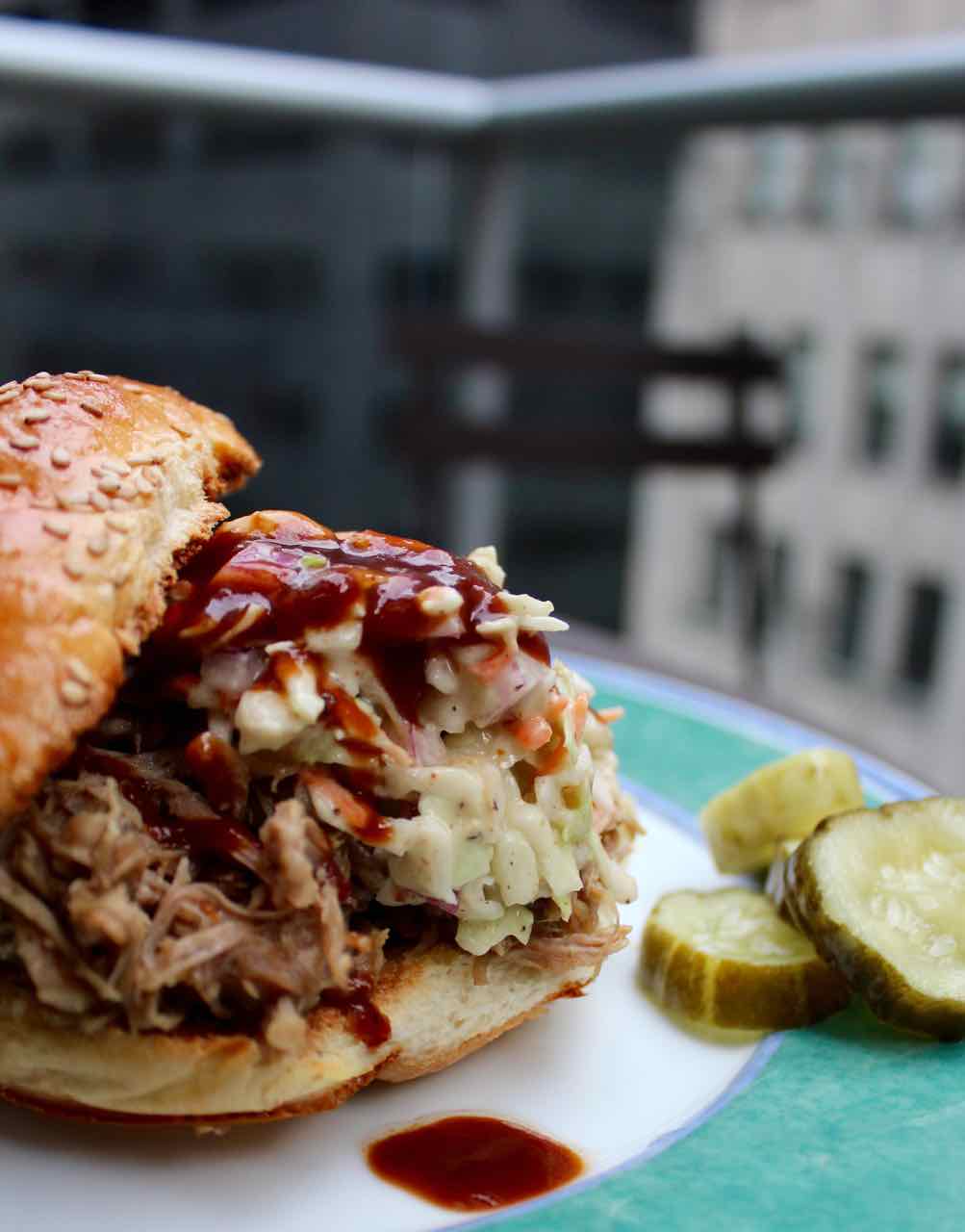 Pork shoulder brined in sugar and salt water overnight.  Drained and dusted with cracked pepper, oregano, cumin, garlic powder and sea salt. Into a covered dutch oven with a good pour of chicken stock and one can plus one teaspoon beer.  A couple bay leaves and a few shakes liquid smoke.  Slow and low — 225º for several hours.  Pull apart with a couple forks, let it all soak in the braising liquid a while.  On stovetop, cook off most of the excess liquid before service.  
Served on a toasted sesame seed bun with the sexy coleslaw and some homemade bbq sauce.  A few sliced pickles on the side from the Pickle Guys on Essex Street.  Yes.
Spring Asparagus Soup
Here's an easy Spring soup.   Tough to mess up, tasty and make-ahead. Great for a dinner party or, as here, a holiday meal.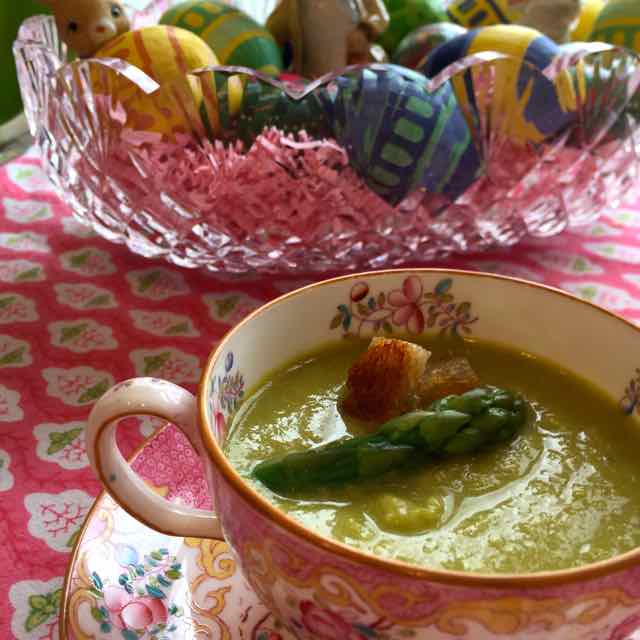 Two asparagus bundles, rinsed and chopped.  Reserve some tips- blanche briefly, shock in ice bath and set aside.  Slice and rinse a leek, sauté in a knob of butter with sea salt and cracked pepper.  Add chopped asparagus, cover with chicken stock.  Let it go a good long while then hit with blender more than you think necessary.   Back on stovetop, a good pour of cream. Taste, adjust seasoning.  
Top with a tip and add a crouton for a little crunch.  Here, sourdough squares crisped with more butter than you think necessary.  
Whole Roasted Cauliflower – GET SOME
Looks great, tastes great.  And fun.  Get some…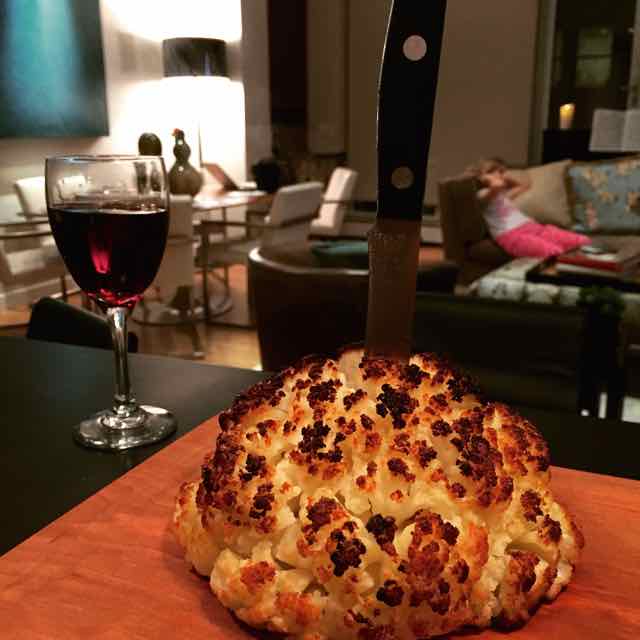 My knock off of BA's somewhat fussy take you can find here.  Trim leaves and poach for 15 mins in salted water.  Pat dry with paper towels, onto a sizzle platter and drizzle with olive oil.  Garlic power and salt liberally.  Into 450º oven until browned nicely.  Stab it with a knife (BA got that right) and serve.