Crisp Cucumbers with Fresh Mint and Lime
Here's a verdant quickie to brighten up your dinner.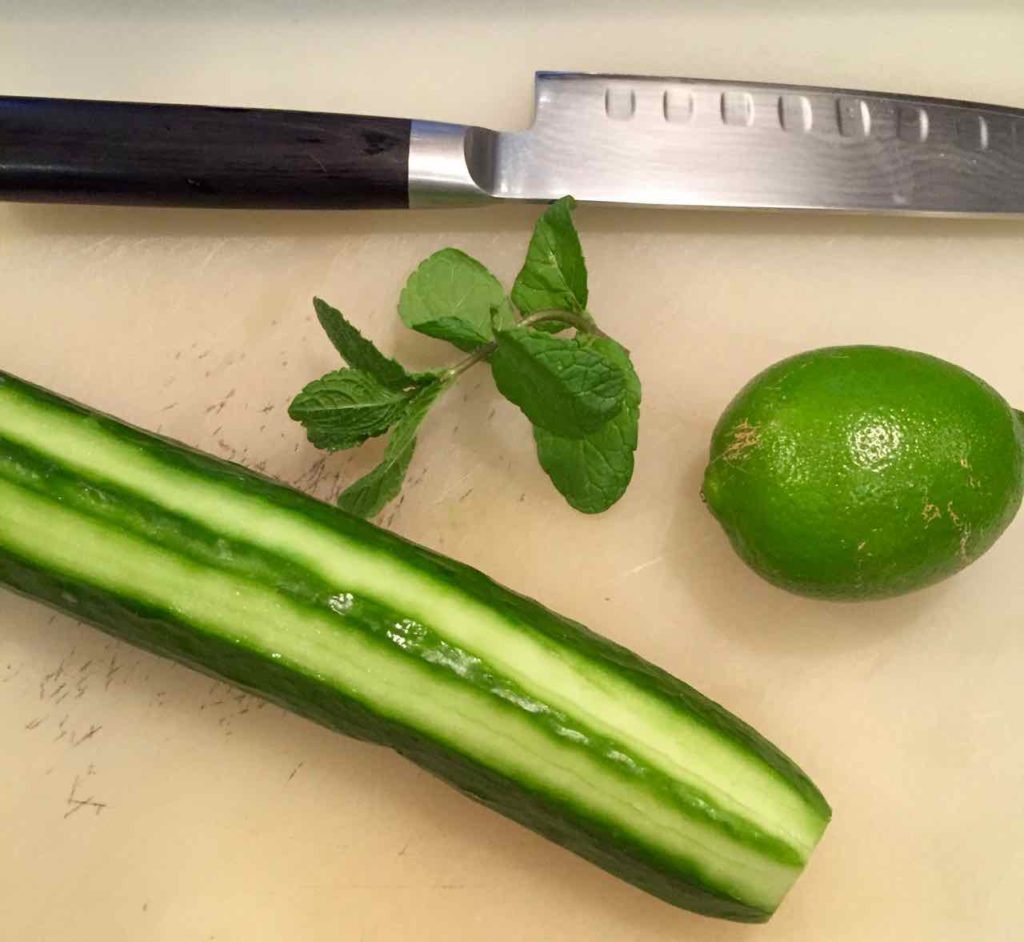 Cukes, striped-peeled, seeded.  Fresh mint (from the new urban garden!). Lime zest and juice.  Let's get to the knive.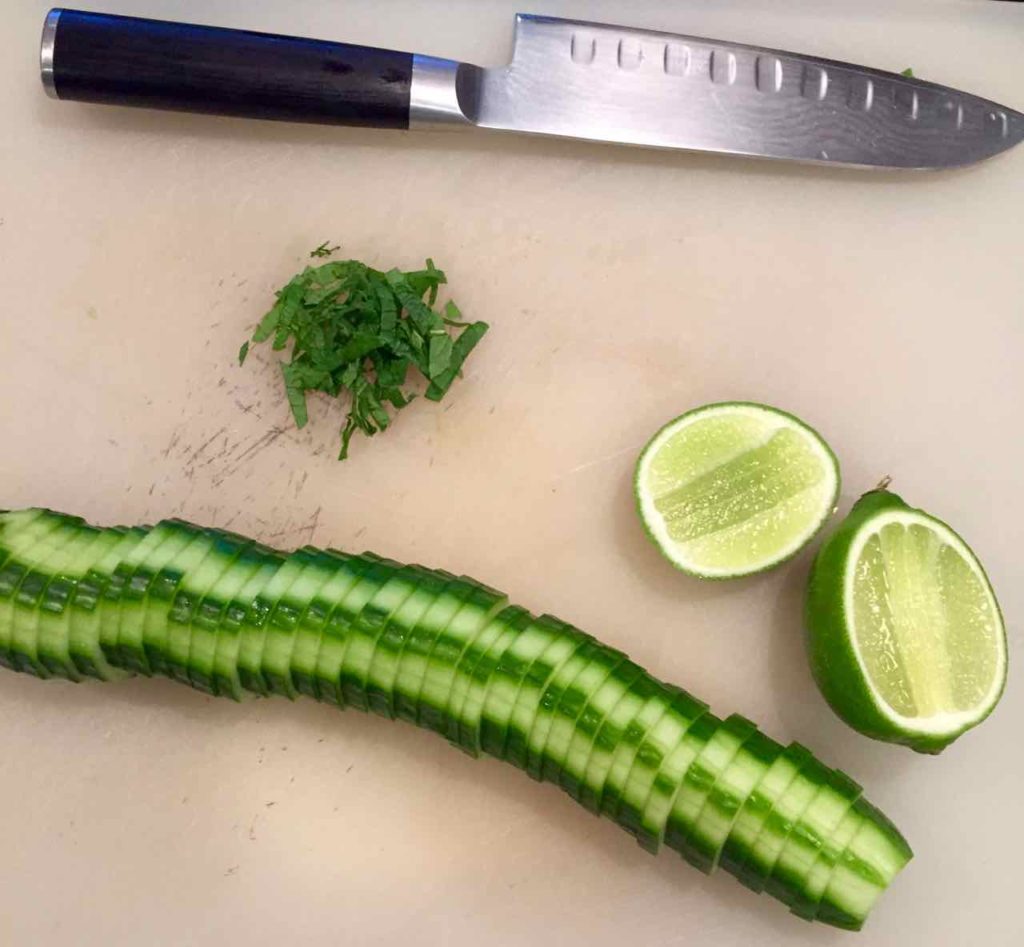 Drizzle of good olive oil, crack of fresh pepper.  Throw of sea salt.  Call it a monochromatic salad.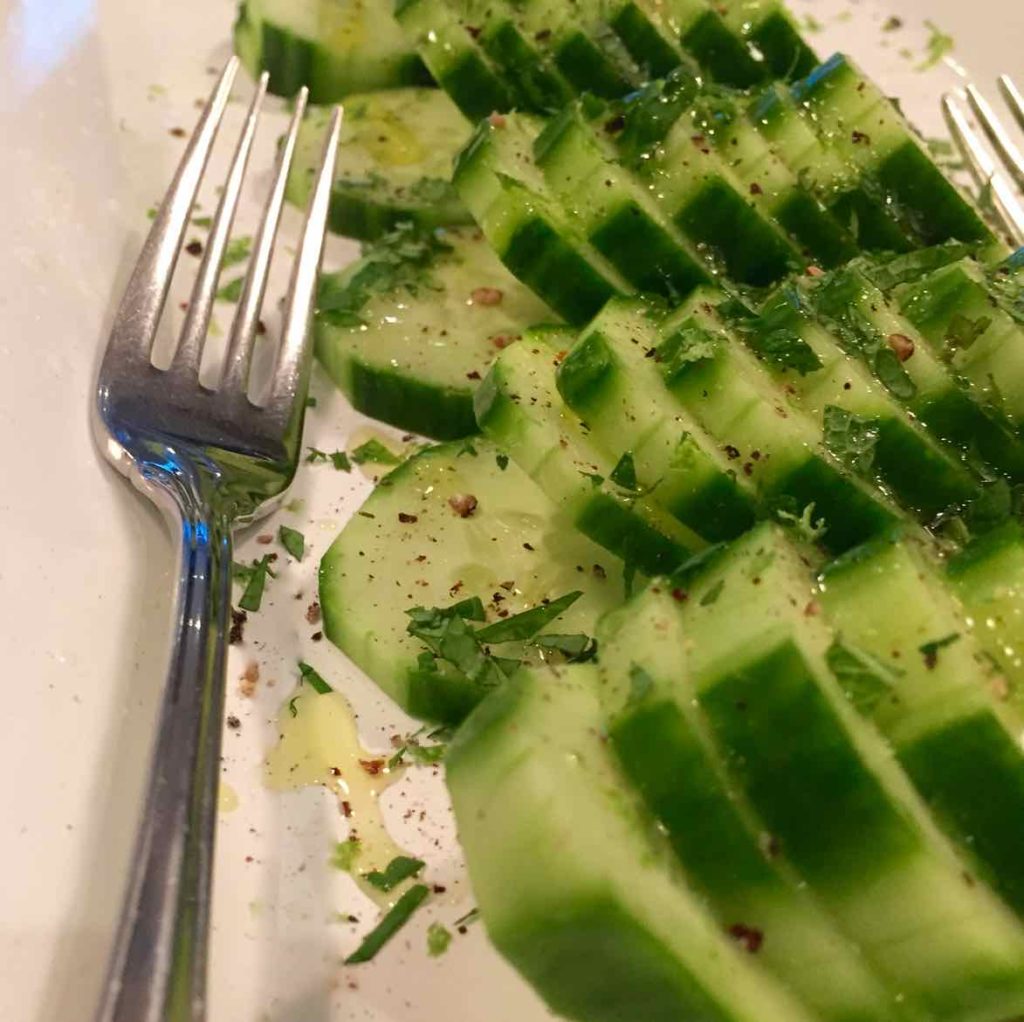 Toasted Almond Mint Pesto
Here's a little something-something to smear over a bite of your juicy grilled lamb chop…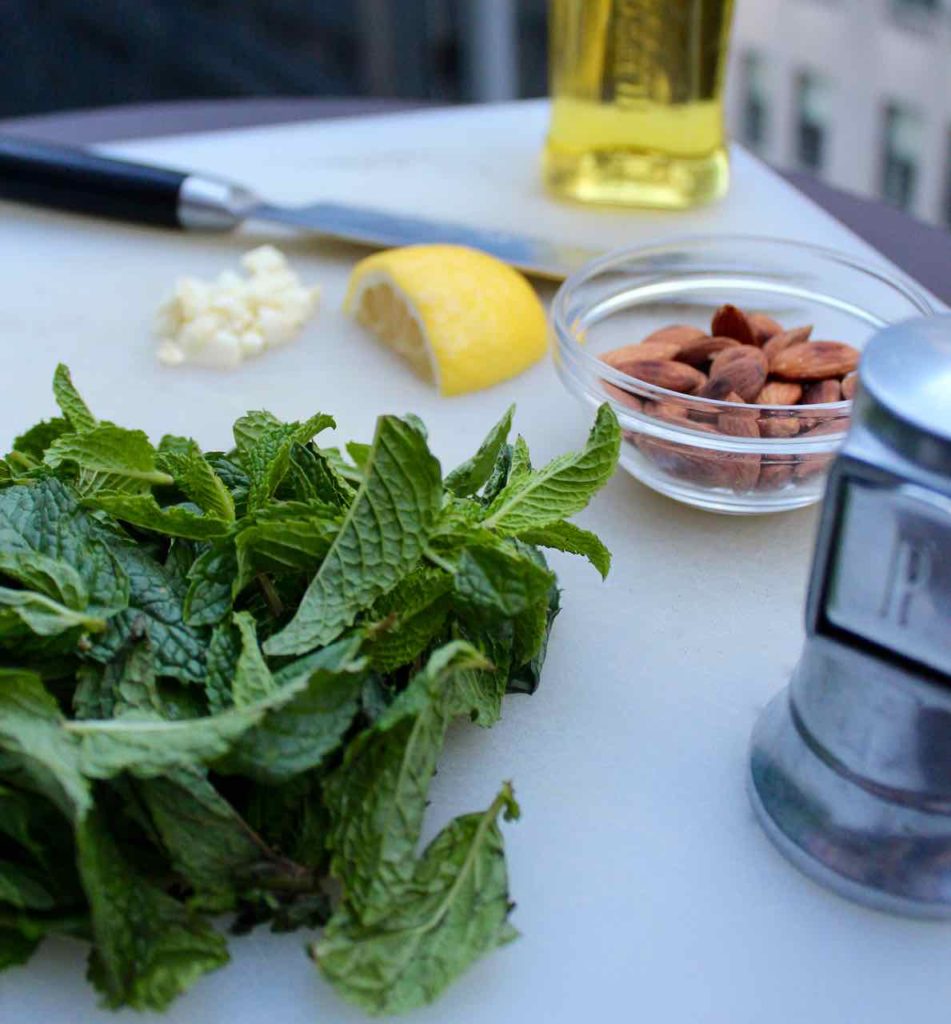 Almonds, oven or stovetop toasted.  Chopped garlic. Cracked pepper, sea salt and fresh lemon juice.  A big fist of mint. All smashed together with a mortar and pestle.  Well, actually it's the molcajete we use for guac, but same diff.  Stir on in a good pour of fruity olive oil and call it a pesto.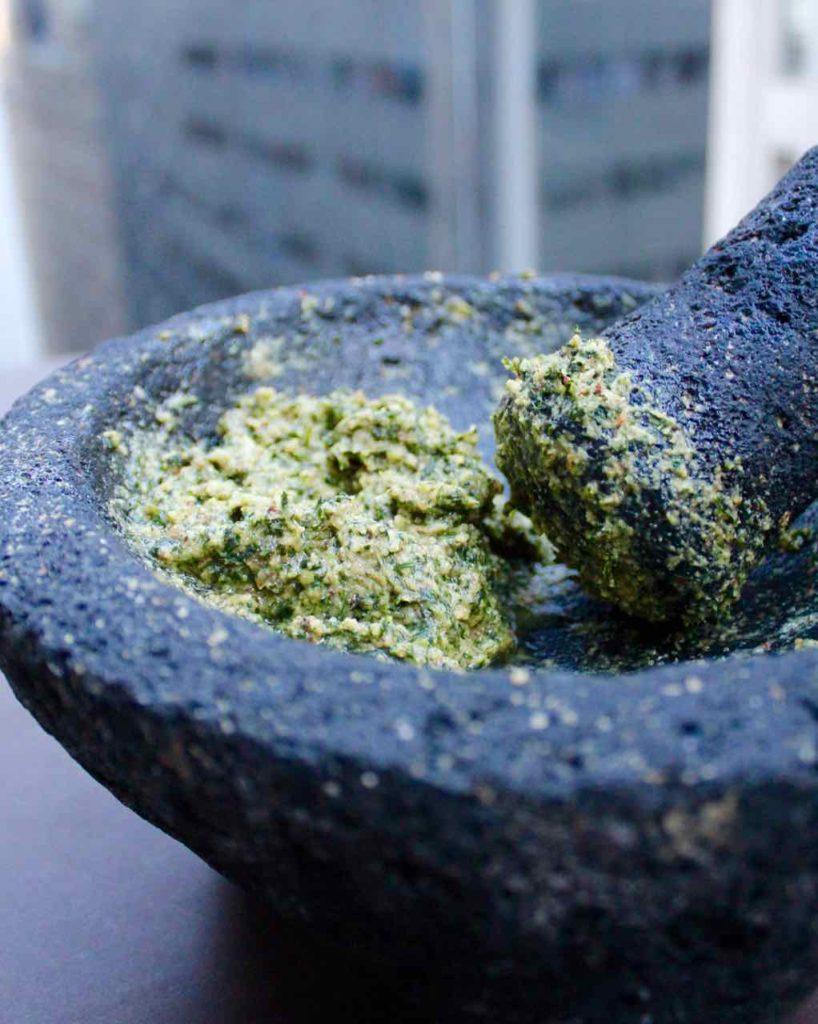 A great addition to a lamb dish.  Or tossed in fresh pasta, smeared on crusty bread, mixed into a salad dressing…..  
Urban Herb Garden
The Tot and I headed up Harlem way today to the Urban Garden Center. Garden stuff was plentiful and fun to explore.  Even better was the unexpected sweet sounds of 70's music – vinyl spinning on a real turntable.  And ice cold beer with wood fired Korean pork bbq, all nestled in the open air right under the Metro North mid-Park Ave at 116th-117th.   Could have stayed all the day long.  The stated purpose of the trip, however, was to populate the patio with a small urban herb garden.   So here is day 1 of the effort: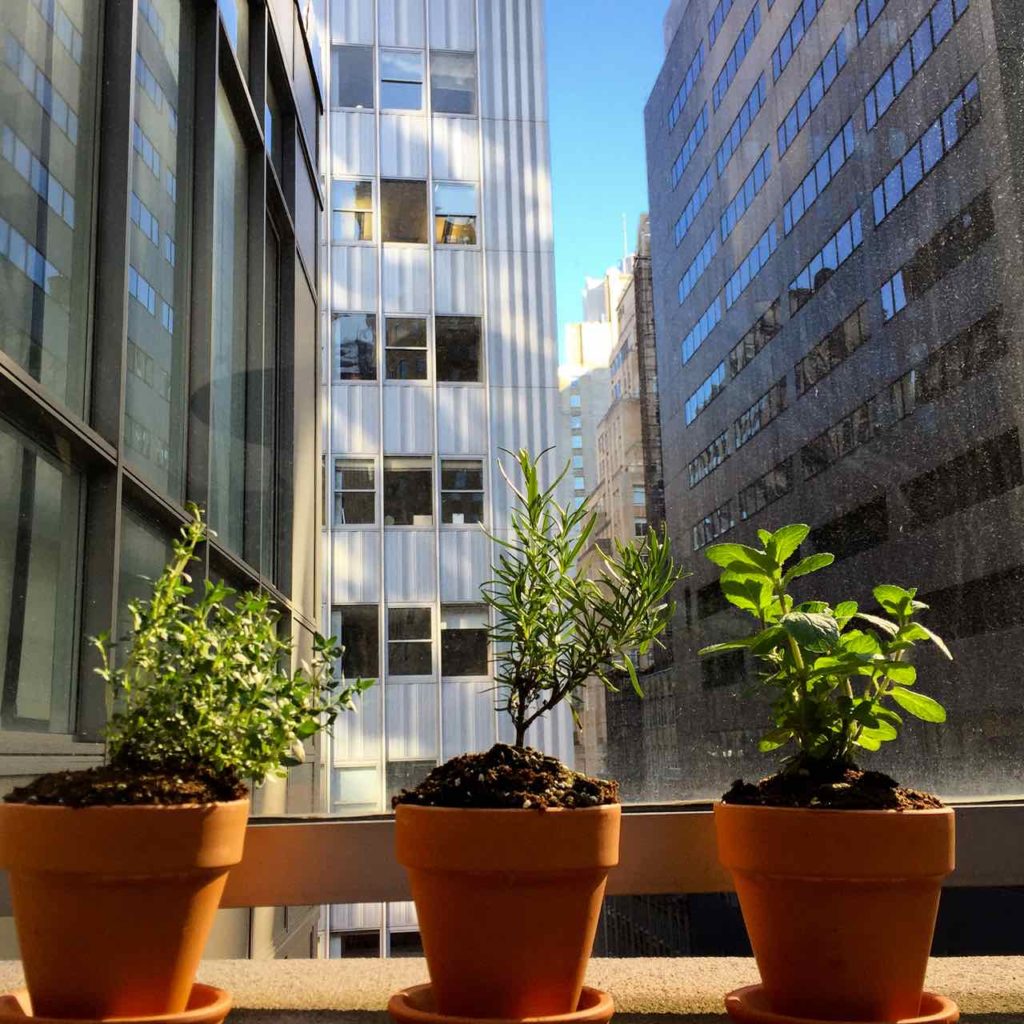 Thyme, rosemary and mint.   And here's a pork kebab from the Urban Garden Center hot off the fire, with some homemade pickles and spicy slaw: