Brandade Brunch
Brandade — a brunch love labor.  Patience rewarded.  Salt cod soaked in three changes of water, lightly poached until gently flaked.  Yukons cooked way soft. Cream, long simmered with smashed garlic cloves and sea salt.  Extra virgin olive oil, warmed with fresh thyme and rosemary, strained.  
Cod, cream and Yukons – beat with my old bent wooden spoon, warm herbed oil drizzled in.  Toasted baguette rounds on the side.  A carb-tastic brunch: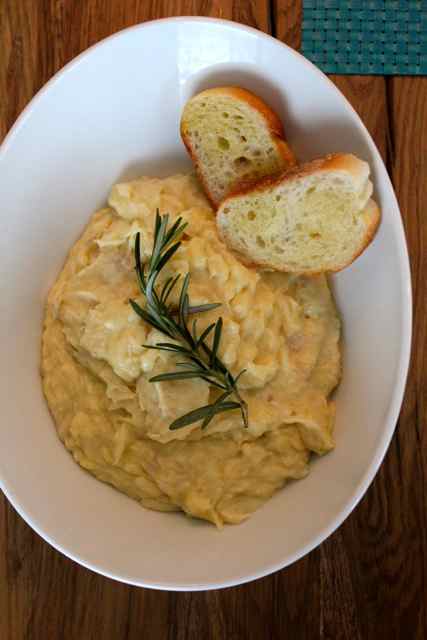 The lead dish for a Sunday Brunch menu…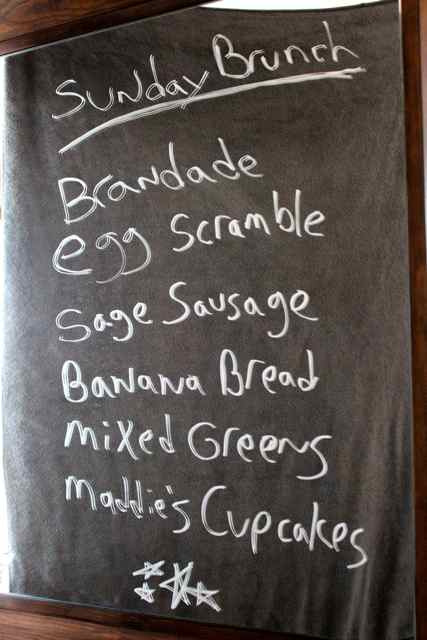 Get it on your table!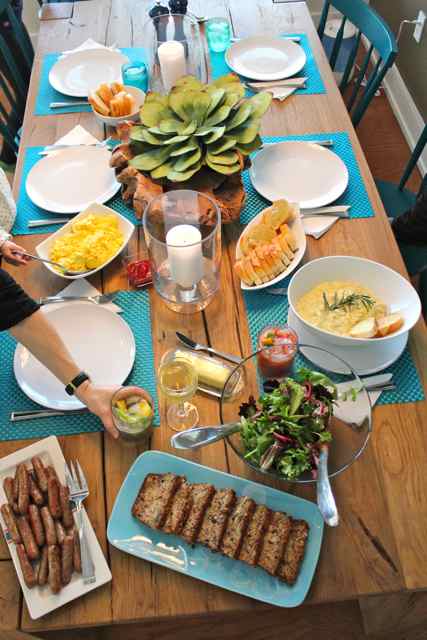 p.s. If you were a Private in Napoleon's Grande Armée circa early 1800′s – brandade kept you marching.  The potatoes cut the more expensive salt cod. The troops did not, however, get to enjoy this dish with a stiff bloody (positioned above between the brandade and the mixed greens).