Apartment "BBQ" Ribs
The condo board frowns on wood smokers, grills and pretty much anything that's on fire.  And frying a turkey is definitely out.  In the burbs you can burn down your own house, but in the city you'll end up burning down other people's places too — like 250 other people.  BUT!  You can still get some nice ribs going on …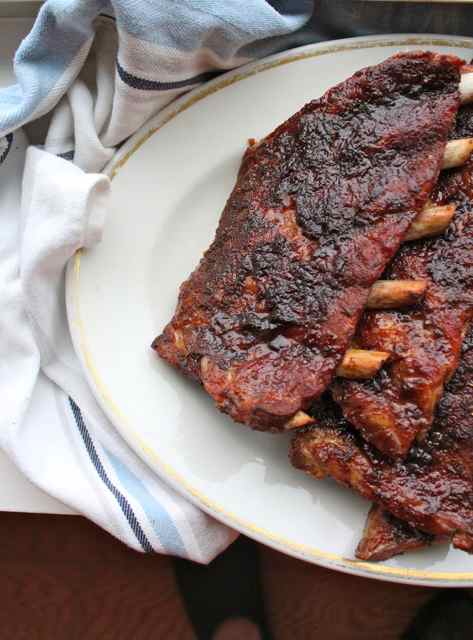 This is a riff on Alton Brown's recipe that you can find here.  Flip over ribs and peel off the membrane if you know what that means.  If not, don't worry about it.  Dry rub ribs all over with brown sugar, chili powder, salt and a melange of what moves you.  I like Old Bay, cumin, cayenne and garlic powder.  Let sit overnight in the fridge.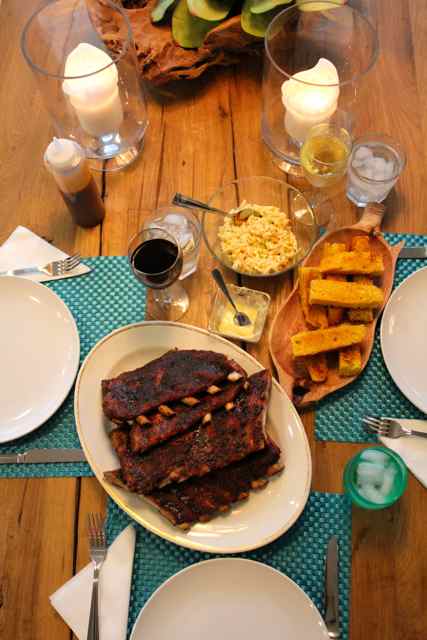 Braise slow (3 hours) and low (225º) with one bottle plus a quarter teaspoon beer in a covered dutch oven – halve and stack.  Or make the tin foil packages like in AB's recipe.  
Before service — oven to 500º, braised ribs onto baking sheets covered in foil.  Sprinkle over more brown sugar, massage in with fingertips.  Into oven for 10 minutes to caramelize everything….    Serve with nice griddled cornbread, spicy slaw and some homemade bbq sauce (as above).   
Fresh Berry Hand Pies
These were fun – puff pastry filled with mixed fresh berries.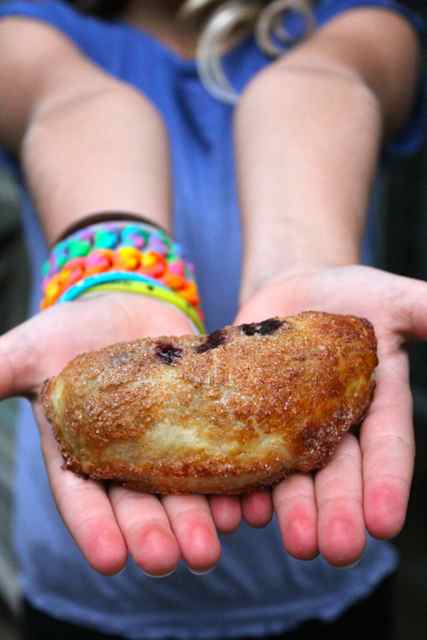 Oven to 400º  Toss fresh blueberries, raspberries and quartered strawberries with a squirt of lemon juice, a touch of vanilla and a good few squeezes of agave nectar.  Sprinkle in a bit of cornstarch to help thicken things up.  Cook on stovetop until berries start to release their liquids, remove from heat before everything gets too mushy.  Taste, add more agave or lemon if needed.
Roll out chilled puff pastry (or pie dough), cut into circles – I used a cereal bowl as a guide.   Place a few spoonfuls of the berry mixture on one side. Wet rim, fold over, gently seal.  Pierce the top, brush with egg beaten with a bit of milk (an "egg wash").   Sprinkle cane sugar over.  Into the oven for 20 minutes or so until they look like this: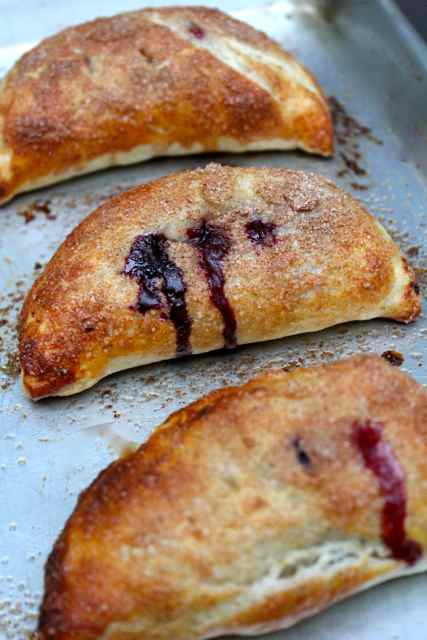 p.s.  a nice Sunday afternoon project with a little one.  Next time we are trying this with pie dough and spiced apples.  
Brioche Toast with Fig Butter
A few good ingredients and some personal restraint.  Leave it alone! Put in on the table!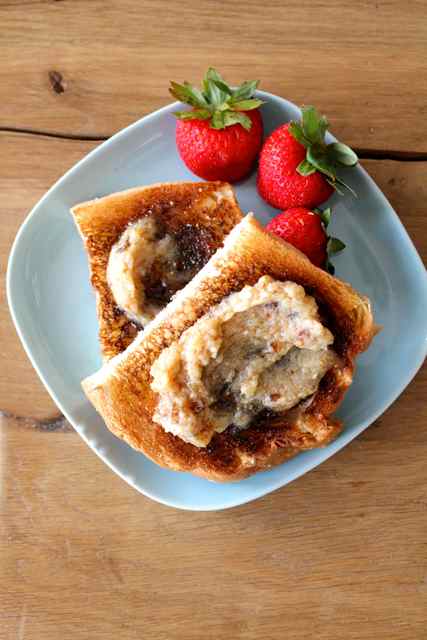 Softened butter whipped with fig jam.  Good brioche, lightly toasted.  A few berries and a strong hot latte.  Good morning!