Urban Herb Garden
The Tot and I headed up Harlem way today to the Urban Garden Center. Garden stuff was plentiful and fun to explore.  Even better was the unexpected sweet sounds of 70's music – vinyl spinning on a real turntable.  And ice cold beer with wood fired Korean pork bbq, all nestled in the open air right under the Metro North mid-Park Ave at 116th-117th.   Could have stayed all the day long.  The stated purpose of the trip, however, was to populate the patio with a small urban herb garden.   So here is day 1 of the effort: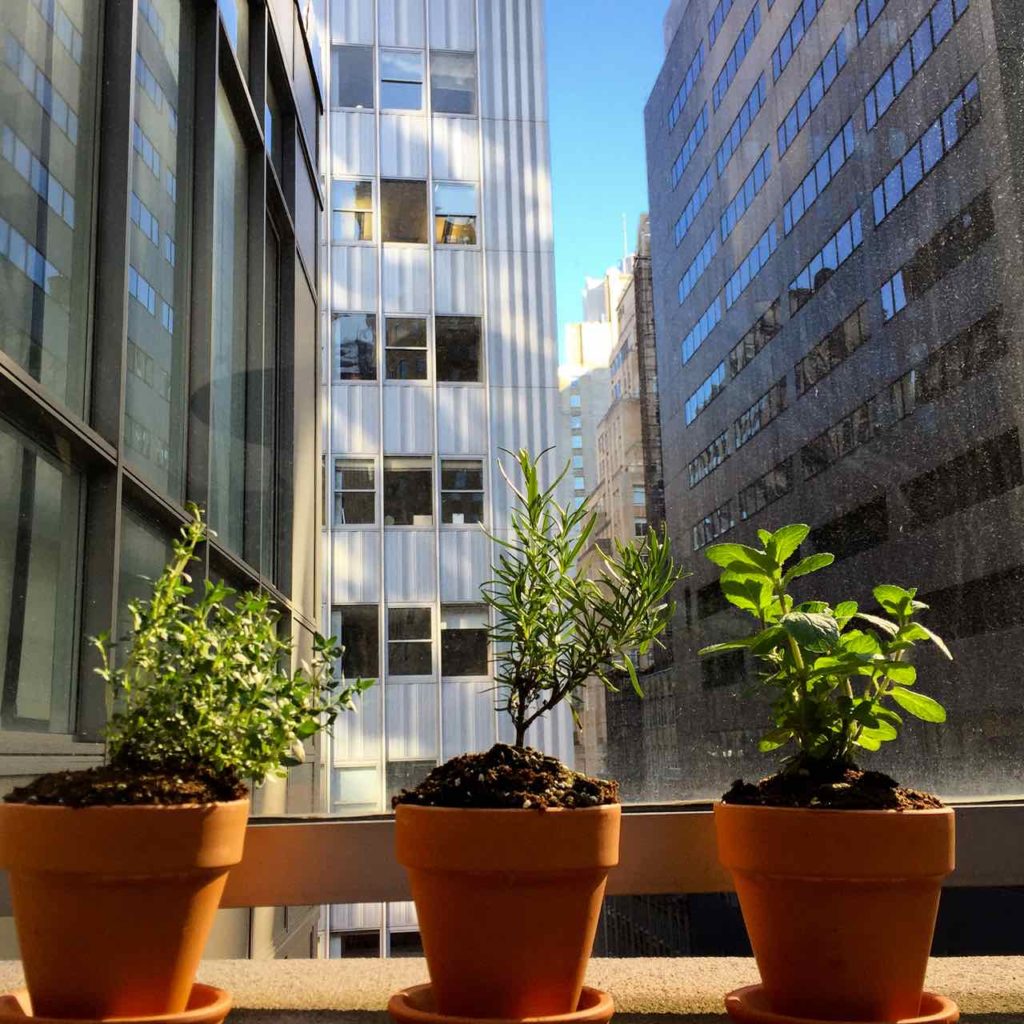 Thyme, rosemary and mint.   And here's a pork kebab from the Urban Garden Center hot off the fire, with some homemade pickles and spicy slaw: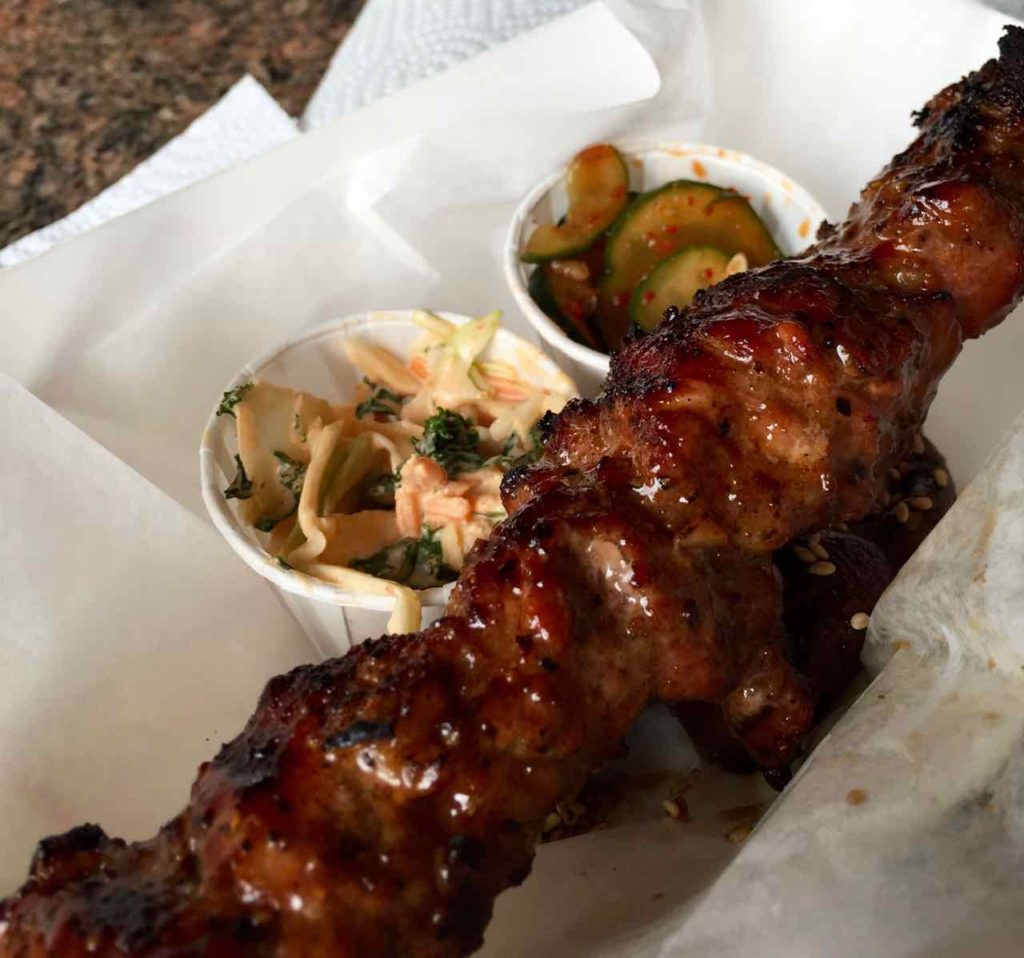 Hit Me With The Fish Tacos
Can I get a fish taco and a cold Modelo please.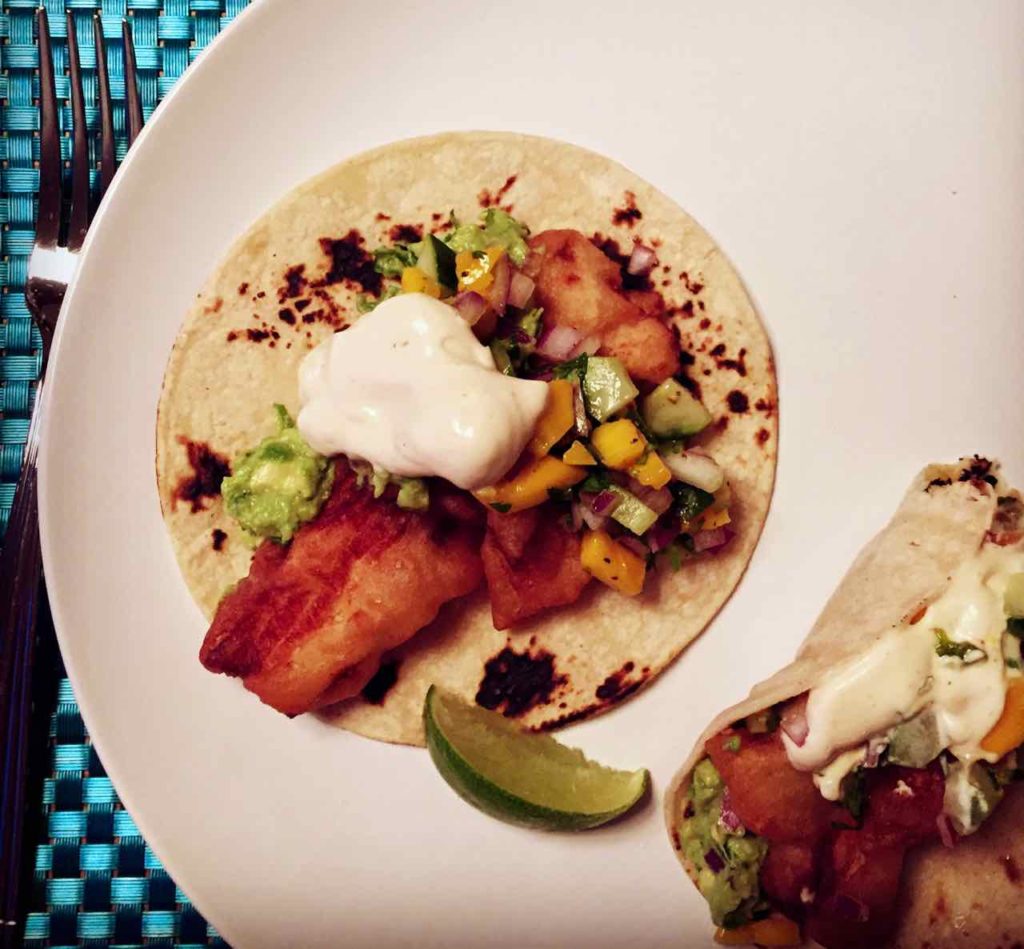 These tacos should happen to you.  The challenge: executing simple things well.  A good quick beer batter fish fry.  Balanced fixins' – spicy guac, rough chopped ripe mango salsa.  Chili citrus crema and a lime slice.  Now hear this – toast your soft tacos directly on the flame. Directly on the flame!  
p.s. You could do some shredded cabbage here too.  But then you are left with 9/10ths of a cabbage that will sit in your fridge guilting you until someone else in the house throws it out.
Lamb Roast Dinner
Settle on in for a spring Sunday dinner.  Roasted boneless leg of lamb, rainbow baby potatoes and roasted broccoli.  Pinot and cracked pepper pan sauce.  That's about right.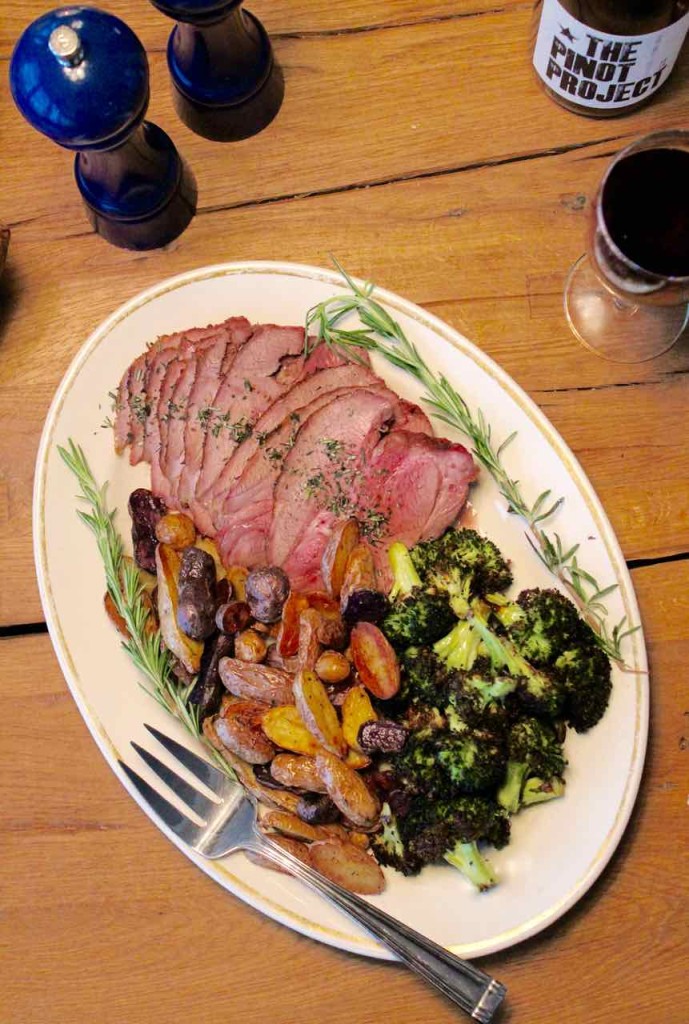 Let the lamb come to room temp, rubbed with smashed garlic, olive oil and fresh chopped rosemary + thyme.  Into 500º oven for 15 mins, then down to 325º until internal temp is 120-125º for rare.  This one's more on the medium side per my ladies' preference.   Click here for the slicing video.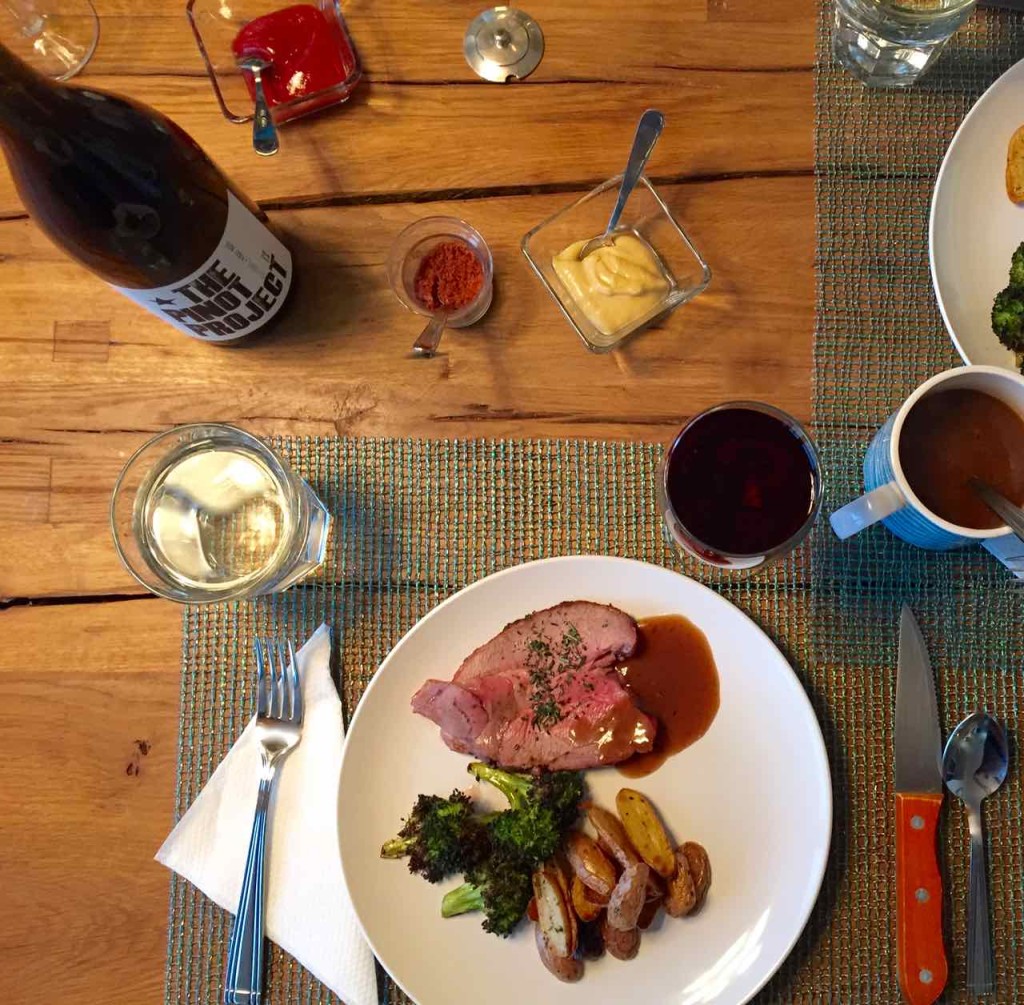 Asparagus might have been more appropriate but we love us some roasted broccoli.  And pass the Pinot please…