Jo's Crispy Skin Salmon
Crispy skin salmon filets, over garlicky hummus and sautéed greens.   Some toasted slivered almonds for another layer of crunch.  And that flavor-of-the-moment, smoked paprika….   Courtesy of good friend Jo, who nailed this dish in all of 18 minutes.   Pic below is a tribute re-make at our place the following week: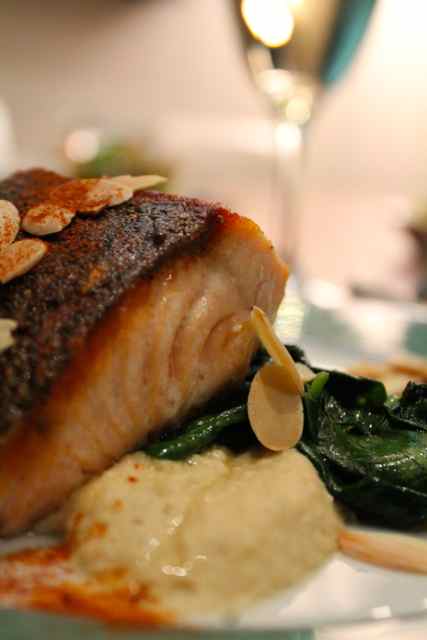 For that perfect crispy skin, heat a non-stick pan with a good pour of olive oil.  Pat dry and season salmon filets with S&P, sear skin side down 5 or 6 mins, flip for 3 or 4.  
Serve this dish right now.  I'm doing it again tomorrow.  
p.s. the only thing better than throwing a good dinner party is going to someone else's.  And click here for a link to my Instagram of Jo's actual dish that night.  
American Dinner
Seared tenderloins.  Crispy roasted potatoes.  Served on a family heirloom…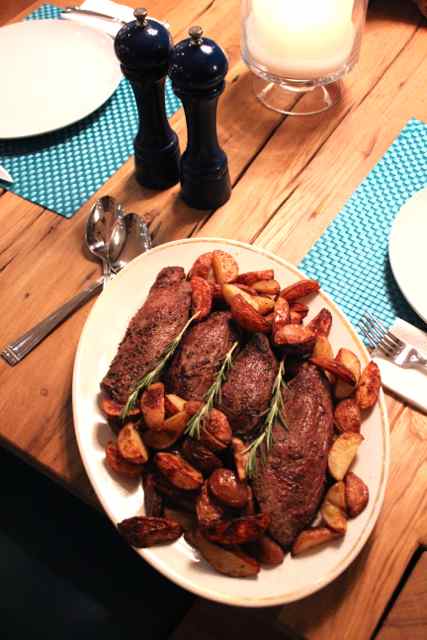 Things taste better with a little history.  Our 100-year old ironstone platter, passed down a few generations.  This bad boy has seen a few steaks in its time.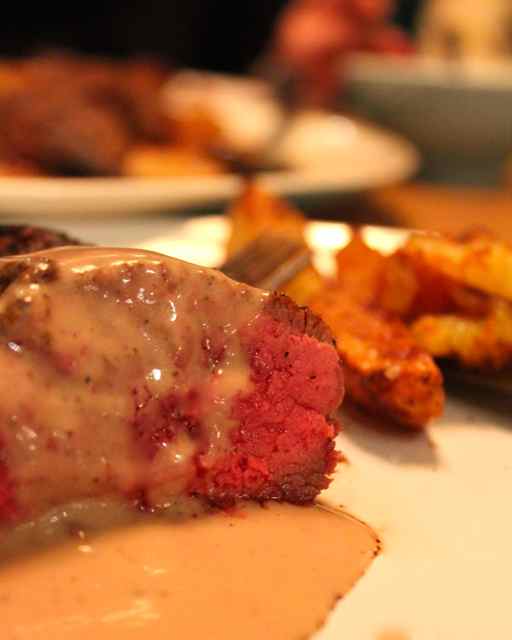 And we'll be having a whiskey peppercorn cream sauce.  Oh yes we will. That's how we roll with our American steak dinner.    
Lamb Racks with Gruyere Soufflé and Haricots Verts
A lick of French for a Sunday Winter's eve.   And yes the tree is coming down soon.  We  rock our honky tonk, but the lights won't be up in July.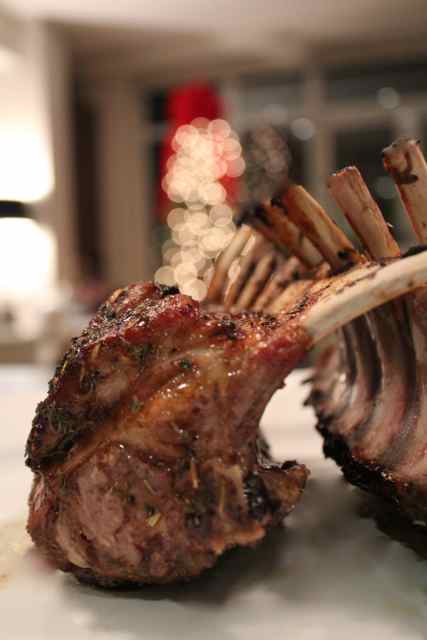 Lamb racks, rubbed in a bit of oil.  Cracked pepper, sea salt, Herbs de Provence.  Screaming hot pan, sear bones up 4 mins.  Flip, into 425º oven for 8 mins or so until internal temp is 125º.   Let rest.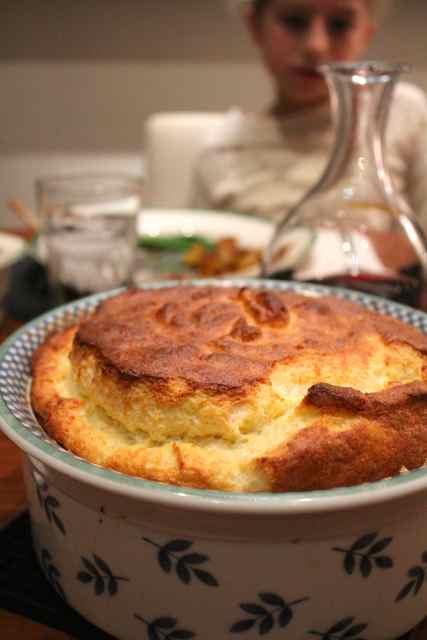 Gruyere Soufflé – tried and true recipe from Alton Brown here.  I substituted Gruyere for the cheddar.   Remember to serve this right out of the oven, otherwise will start to collapse on you.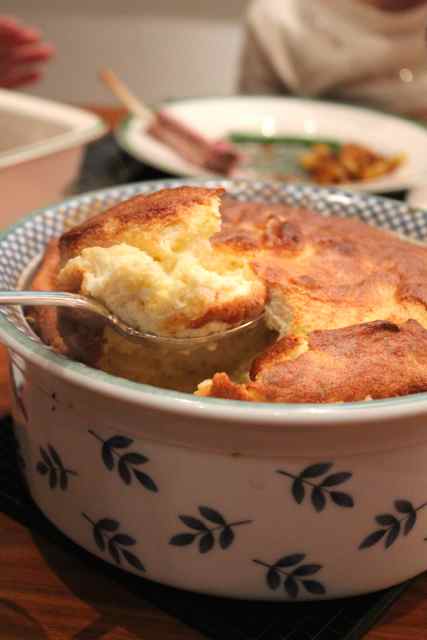 Served with Haricots Verts – quickly steamed and tossed in butter.  Un bon repas!